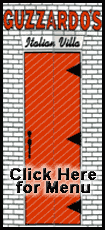 With the help of training from Israeli surgeons, Swaziland now leads the African rush to embrace an ancient surgical intervention against a modern scourge.
Its zeal is born of desperation. Swaziland suffers from the world's highest AIDS rates -- nearly 40 percent of pregnant women and 19 percent of its 1.1 million people are infected. This is the equivalent of 56.6 million Americans, 11 million Britons, 212 million Indians and 248 million Chinese. Life expectancy has halved to 31 years in just a decade.
Mdlovu says he thinks circumcision "will change my life."
But there are rumbling fears that the "kindest cut" may actually be a double-edged sword, if men fool themselves that circumcision gives them immunity and indulge in risky sexual behavior.
"It doesn't mean you are 100 percent protected," nurse Prudence Mkhatshwashe tells the men clutching pink numbered tickets in the freshly painted waiting room. "You are just 60 percent protected, and you can get infected with the other 40 percent."
"Use a condom always. Don't compromise," she orders, before giving care and hygiene instructions like no running and no playing football -- and above all no sex for the next six weeks until the healing process is complete. The scene repeats itself daily at the clinic run by the Family Life Association of Swaziland.
The AIDS epidemic has reversed all Swaziland's economic and social gains since independence from Britain 40 years ago. Mass male circumcision, which requires local anesthetic and a surgeon, will add additional demands to overstretched facilities in a country which has only 170 doctors.
But both the government and the family life association are determined to press ahead, saying the benefits of the operation far outweigh the costs.
"If you had a vaccine with a 60 percent effectiveness rate, every government would force people to line up and have it," says Derek von Wissel, director of Swaziland's National Emergency Response Committee on HIV/AIDS.
Universal male circumcision in sub-Saharan Africa could prevent 5.7 million new infections and 3 million deaths over 20 years, according to modeling studies cited by the U.N.
The World Health Organization and other agencies are trying to provide technical support to the Swazi government. Teams of Israeli surgeons -- who circumcised tens of thousands of adult men in keeping with religious traditions during the mass migration of Jews from the former Soviet Union in the early 1990s -- have trained 10 Swazi doctors and backup staff on how to perform the operation quickly and safely with limited resources.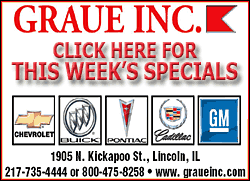 Inon Schenker, who coordinated the Israeli missions to Swaziland, says his organization, the Jerusalem AIDS Project, has several dozen surgeons ready to help African countries scale up adult male circumcision by training local health workers in both surgical techniques and counseling. Swaziland is the only country in which the Israelis are working, though they've been asked by Rwanda, Namibia and Zambia, among others.
An estimated 665 million men, or 30 percent of the world's total, are circumcised according to religious and cultural practices. But in Swaziland and many other southern African nations it is rare.