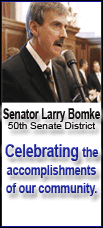 The study, which was small and included fewer than 200 children, adds to previous evidence of the stress that deployment puts on families. Last year, a study of almost 1,800 Army families worldwide found that reports of child abuse and neglect were 42 percent higher during times when the soldier-parent was deployed.
This time, researchers looked at families living on a large Marine base in 2007. (The base wasn't identified in the study.) Children, 3 to 5 years old, with a deployed parent scored an average of five points higher for behavior problems on two questionnaires widely used in child psychology than did the children whose Marine-parents weren't deployed.
About 1 in 5 of the older preschoolers with a parent at war displayed troubling emotional or behavioral signs.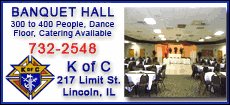 Since the war began in Afghanistan seven years ago and Iraq more than five years ago, "this is the first time any data have been published on these little kids," said Chartrand, who conducted the study while at Boston University School of Medicine.
The researchers surveyed parents and child care providers of 169 preschool-age children. Parents, mostly mothers, answered questions on their children's behavior and emotional state. Parents also completed questionnaires on their own stress and depression.
The age of the children made a big difference in the study, which appears in November's Archives of Pediatrics & Adolescent Medicine.
While older preschoolers had trouble, deployment had the opposite effect on children younger than 3, yielding fewer behavior problems as rated by parents and caregivers.
The researchers speculated that, with fathers away, the younger children had more time to bond with their mothers, a benefit for that age group. But preschoolers 3 and older may be more negatively affected by their fathers' absence.
In a few families, it was the mother who was away at war, but for most (92 percent), it was the father. The Marine-fathers had been away an average of about four months when the mothers and day care providers were surveyed.
Children with existing conditions such as autism and attention deficit disorder were excluded from the study, and the researchers took into account the at-home parent's depression and stress.
That made the results especially notable to Michelle Kelley, a psychology professor at Old Dominion University in Norfolk, Va., who was not involved in the new study but has done similar research with older children in military families.