The sign ordinance was attempted first but was too cumbersome. With little headway and a September deadline looming, the committee switched to working on the billboards, as that work could be done quicker, and it would give them some footing to better understand what would need to be done for the signs ordinance.

The billboards ordinance was passed a few weeks ago. (See the recently revised billboard ordinance.)

Since that time Prather accepted the weighty chore of leading the work on the sign ordinance. He took a few weeks to examine the ordinance and make notes on what would need to be addressed.

Last week he charged aldermen to do the same and to come to a meeting this week with questions written on the side. With some trepidation he said, "What I've done is gone through and pulled out what I think is important, but I'm also keeping one (draft) on the side for 'second best,' ... (pause) but to minimize discussion and conflict, I'm keeping that one to myself."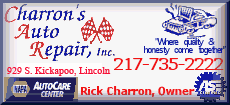 Everyone chuckled.
The primary concerns when evaluating the sign regulations are safety, impact on aesthetics and property values.
It was identified earlier this year that there are too many signs cluttering the community, and some properties in particular.
One of the proposed changes that would have big impact on this issue addresses off-site advertising. What constitutes off-site advertising is that a business has signs advertising another business not located on that property.
No off-site or off-premises signs would be allowed to continue under the new ordinance.
This would help reduce the number of signs on some properties and give the community a more appealing appearance.
Property owners would be given until Feb. 9, 2009, to remove off-site advertising signs. Prather suggested that this deadline would likely provide two months after the ordinance is passed to tear down off-site advertising signs.
Historic district
One prominent need for an addition was found. Prather said that there would need to be a section added for the Lincoln Historic District. Current signs in that area have been approved individually by motion during council sessions, but as city attorney Bill Bates pointed out, there is no ordinance for that yet.
The Lincoln Historic District was defined for the National Historic Registry in 1985. The committee decided that the information and parameters drawn from that resource would be used for the definition of the new section.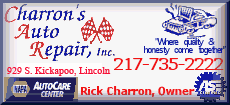 Prather was interested to hear from merchants or other downtown organizations if they would have any input on the signs in the historic district.
To aid in the development of that section, the committee would also be looking at other communities' ordinances on historic districts.
In the overview
Prather walked aldermen through the regulations as aldermen viewed his documentation of proposed changes. Under purpose and definitions: In the purpose section, constitutional objectives need to be met. In definitions, "billboards" would be removed. "Advertising" would need a new definition.
Additionally, Prather pointed out the definitions for the zoning districts, permitting, exemptions and nonconforming signs.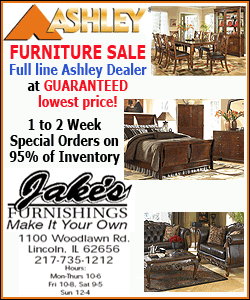 Signs on residential property
Regulations for signs placed on residential property include maintenance and repair, and the signs need to comply with safety standards.
Real estate signs
Prather asked for input on real estate sign sizes.
Signs posted on city property
No sign shall be attached to trees, utility poles, public fences, parkways, public property or rights of way except as authorized by the city.
Signs that might fall under exemptions
Exemptions would include reasons you wouldn't need to get a permit.
Holiday lighting exemptions would remain the same, which is now Nov. 1-Jan. 15.
Nonconforming
There would be allowances for signs that are already up but do not conform to the new ordinance at the time of adoption.
All signs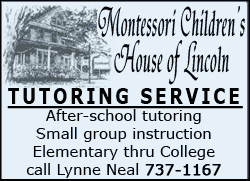 All signs would need to be registered with the building safety official and would be subject to review.
Moving current signs would require a new permit.
If a sign was found to be unsafe, the zoning officer would send a notice to the owner, allowing 10 days to fix it or remove it.
In some instances, if a sign were found to be a hazard, the zoning officer could order its immediate removal.
Marty Neitzel asked Prather if he could identify any such signs in the city right now.
He responded, "I'll tell you, once you start going around telling some owners that theirs isn't quite right, you're going to find out about a whole lot of others that aren't right, 'cause they'll tell you."
Prather asked that before their next meeting committeemen would look at the sections on the districts -- residential, commercial, industrial and adding a historical district -- as well as prohibited signs, enforcement and information that is asked for in the sign application section.
Visitors present during Monday night's meetings included Leadership Academy participants; Nathan Turner, observing; Frank Shepke, St. Clara's administrator; and resident Cliff Marble.
[By JAN YOUNGQUIST]