November is Alzheimer's Awareness Month

Send a link to a friend
[November 10, 2008] CHICAGO -- To aid in the research, treatment and prevention of Alzheimer's disease, Gov. Rod R. Blagojevich on Sunday announced $190,000 in grants generated by the Alzheimer's Disease Research Fund. The fund was created through donations made by Illinois taxpayers on their 2007 Illinois individual income tax returns. In an effort to promote advocacy activities, the study of Alzheimer's disease and to honor those whose lives have been affected by it, the governor also proclaimed November to be Alzheimer's Awareness Month in Illinois.
"We are working hard to raise money for the research that will make a difference in lives of those living with Alzheimer's and also to help find a way to prevent our loved ones from the feeling the agony of this disease," Blagojevich said. "I'm happy to see that so many Illinoisans have contributed to this special fund and encourage them to continue their support."
Money contributed to the Alzheimer's Disease Research Fund is used to find a cause, cure and more effective ways to diagnose and treat this debilitating disease, which afflicts more than 200,000 people in Illinois. Victims of this age-related form of dementia suffer a progressive loss of memory, attention span and the ability to learn. Since the fund first appeared on the 1985 state 1040 tax form, taxpayers have contributed more than $3.2 million to support 147 research projects. Alzheimer's disease is the fifth-leading cause of death in Illinois for people 65 and older.

"Research is vital to Alzheimer's disease because there is no cure. These grants will help researchers come one step closer to finding a cure for this debilitating disease and will help many Illinoisans find hope that there someday may be a cure," said Dr. Damon T. Arnold, director of the Illinois Department of Public Health.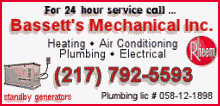 Alzheimer's disease is an incurable, progressive, degenerative disease of the brain. It is the most common form of dementia. Alzheimer's is not just memory loss, it is also a decline in the ability to think and understand. Consequent changes in personality are accompanied by an inability to function. The type, severity, sequence and progression of the mental changes vary widely among individuals. While it most frequently affects older individuals, Alzheimer's disease is not a part of normal aging.
More than 5 million Americans have Alzheimer's disease, and more than 210,000 live in Illinois. Unless a cure or prevention for the disease is found, this number is expected to increase as the population ages; an estimated 16 million Americans will be stricken with Alzheimer's by 2050.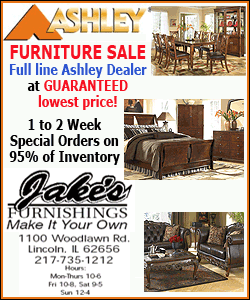 "Alzheimer's is a debilitating disease that can have a devastating affect on the person affected and their family," said Illinois Department on Aging Director Charles D. Johnson. "Currently, there is no cure for Alzheimer's, but there are treatments and assistance to improve the quality of life for people affected. Illinois Care Rx is an optional benefit for eligible seniors that helps pay for approved medications to treat Alzheimer's."
For more information about programs and services, call the Illinois Department on Aging at 800-252-8966; for hearing-impaired use only, call 888-206-1327 TTY.
To make a direct contribution to the Alzheimer's tax checkoff fund, send a check payable to the Illinois Department of Public Health, P.O. Box 4263, Springfield, IL 62708. The designated fund should be clearly noted on the check.
[Text from file received from the Illinois Office of Communication and Information]