While changes to the USDA's estimates were small, they defied analysts' expectations.
The USDA said corn production is expected to be 12.02 billion bushels, down from last month's revised estimate of 12.03 billion and below analysts' estimates of 12.08 billion.
Corn yield per acre is expected to be 153.8 bushels. Analysts expected the yield to be 154.4 bushels.
The lower yield and production "caught the market off-guard," said Joe Victor, vice president for marketing at Allendale Inc., a commodities broker based in McHenry, Ill.
Corn and soybean futures prices rose in response to the report. Corn for December delivery increased 8 cents to $3.84 per bushel, according to the CME Group's Chicago Board of Trade.
Soybeans for January jumped 27 cents to settle at $9.48.
Analysts said China's announcement of a $586 billion stimulus package over the weekend also contributed to higher prices, on the basis that the package may boost demand for commodities by maintaining that country's economic growth.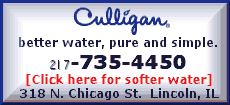 China also is building reserves of soybeans for its livestock producers, said Lynn Smith, a futures broker at the Zaner Group in Chicago. "Demand (for soybeans) is expected to continue to be strong," he said.
The soybean harvest is forecast to be 2.92 billion bushels, down from 2.94 billion, according to the USDA's November report. The new projection matched analysts' estimates.
Soybean yield per acre is forecast to be 39.3 bushels, down from 39.5 last month.
Shares of several meat companies fell on the news, and were later followed by the broader market, while the chicken industry seems to be hurting the most.
Tyson, the world's largest meat producer, dropped $1.13, or 15.2 percent, to $6.33 in afternoon trading. The company reported a fourth-quarter profit Monday, and while it boosted net earnings by 50 percent, its chicken unit struggled from higher oil and grain costs.
Shares of the nation's largest chicken producer, Pilgrim's Pride Corp., fell 14 cents, or 16.7 percent, to 70 cents. The company said Monday it has hired a restructuring officer as it struggles to extend its credit agreements. Pilgrim's Pride also has said it expects a "significant loss" in the fourth quarter partly due to high feed costs.