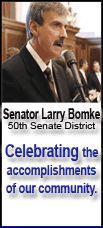 "This is probably going to be one of the largest studies in infants and in children in Africa," said Joe Cohen, a top vaccine researcher for GlaxoSmithKline.
Malaria, caused by parasites and spread by mosquitoes, kills nearly 1 million people every year, most of them children in Africa. The trial may start as early as next month, and should be well under way by January, said Cohen.
The massive vaccine trials will be conducted in Burkina Faso, Gabon, Ghana, Kenya, Malawi, Mozambique and Tanzania. Dr. Christian Loucq, director of the Malaria Vaccine Initiative, said the project has been working over the past year to upgrade laboratory, computer and other equipment in those countries, train technicians, and even help develop local equivalents of the U.S. Food and Drug Administration to ensure the trials are properly monitored.
The Malaria Vaccine Initiative has so far spent $107 million on the project and has not yet calculated how much more it will spend. GlaxoSmithKline has spent $300 million so far, and estimates it will spend up to $100 million more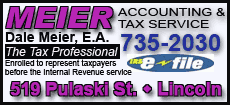 .
Researchers working on the trial said in an interview in Johannesburg that much of the groundwork already has been laid in preliminary trials involving 4,000 children conducted since 2003. They said that even if their vaccine does not succeed, the widespread investment needed to conduct the trials means that Africa will be left with better communications, research and other infrastructure that could be used in the search for vaccines against other diseases such as AIDS.
While the researchers were optimistic, it will be several years before they know whether their vaccine candidate is safe and effective enough for wide use.
The preliminary trials showed the vaccine was likely to be at least 30 percent effective against mild malaria cases and about 50 percent effective against severe malaria. That may sound low compared to, for example, the injectable polio vaccine that is at least 90 percent effective. But researchers have found it difficult to pin down a vaccine for parasites, and further tests may show the GlaxoSmithKline candidate is more effective, Cohen said.