Pennies make a difference in local economy

Send a link to a friend
[November 12, 2008] Go to almost any store and you will see a penny tray. It is to help shoppers either get rid of those unwanted pennies or grab a few to help make exact change. In this day and age, a penny doesn't have much value to us. It might not have much value to a shopper, but it is those same pennies that are the lifeblood of every community, including our own.
You see, it is those pennies that we pay as sales tax that end up bringing millions of dollars into our cities' and county's bank accounts.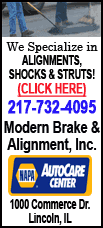 With yet one more month to go in this fiscal year, sales tax receipts for Logan County are at $663,133.

In the city of Lincoln, sales tax revenues show that $2,572,332 was collected for the 2007-2008 fiscal year.

Obviously thousands of shoppers buying tens of thousands of items on thousands of occasions turn pennies into real and important income for our governments.

Every purchase, from a pack of gum to a new car or truck, creates revenue that helps pay salaries, fix and repair roads, curbs and gutters. Those pennies help sweep or plow our streets and make sure retirement accounts are funded properly. It is those pennies that pay for the tasks of keeping our important services continuing. Every penny is joined with millions of others to create an income that our community governments rely on to keep their budgets balanced.

In the reverse, every sale, every purchase outside of our community helps the budgets of those cities and counties and takes away from our own.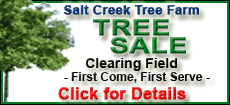 Shopping locally isn't just about buying from friends or neighbors. It is about all of us helping ourselves. It is about making sure that the services we rely on from our cities and county will continue.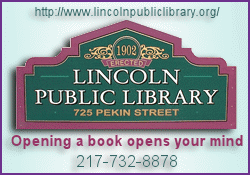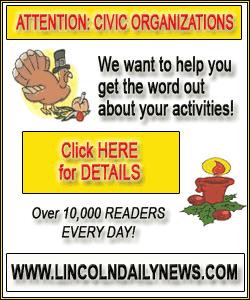 Again, we ask all of you to spend the time before you do your holiday shopping to ask yourself how much your time is worth, how much gas you will spend and whose local economy you will help: your own or someone else's.
We ask you who plan to make major purchases: How convenient will it be if you need servicing or repair to those items? Will it be easier or more convenient to wait for a serviceman an hour away or for someone whose store is just a few blocks away? If you have a question, will it be easier to just stop in and ask, or will it be easier to get on a phone line that will make you push button after button trying to find someone who can answer your query?
We respectfully accept that in these times we need to make sure we spend every one of our dollars, even our pennies, judiciously. But without checking out local merchants, how will you know if you are getting the best price in a city outside of our community?
We are confident you will be surprised how competitive our local merchants are if you just spend the time visiting their stores.
"Shop Logan County" is more than just a slogan. Shopping Logan County whenever, wherever possible will help us and our communities prosper. Shopping locally and keeping those cents local makes sense.
Shop Logan County; it helps everyone.
[LDN]