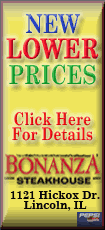 Still, the results are expected to bolster a likely bid by the vaccine's manufacturer -- Merck & Co. Inc. -- to begin marketing the vaccine to boys, experts said. Merck plans to ask the government for that approval later this year.
"This opens the door to a wonderful opportunity to prevent illness," said Anna Giuliano, a Tampa-based researcher who worked on the Merck-funded study. She is an epidemiologist at the H. Lee Moffitt Cancer Center in Tampa.
The results of the study were to be presented Thursday at a medical conference in Europe.
The focus was Merck's vaccine, Gardasil, which is given in three doses over six months and is priced at about $375.
The vaccine targets the two types of HPV, or human papillomavirus, believed to be responsible for about 70 percent of cervical cancer cases, and two other types that cause most genital warts. HPV is spread through sex.
In 2006, the U.S. government licensed the vaccine for use in girls and women ages 9 to 26. Males can spread the virus, but it was not licensed for them because there was no evidence it prevented disease in men.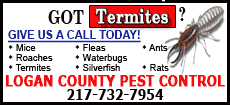 Though about 40 other countries have approved the vaccine for males, there still is no medical proof Gardasil prevents penile cancer or other HPV-associated cancers in men. There also is no evidence the vaccine prevents the spread of HPV from men to women.
The new Merck study involved about 4,000 males ages 16 to 26. The study was done in nearly 20 countries, and included more than 1,000 males in the United States.
It showed the vaccine was 90 percent effective in preventing genital warts, with only 15 cases of persistent infection in a vaccinated group of males as compared to 101 cases in a group that was given a fake vaccine.
The results are "very exciting," but it's not clear they will be enough to persuade many American families to get their teenage boys vaccinated, said Dr. Maura Gillison, an HPV researcher at Johns Hopkins University who was not involved in the Merck study.