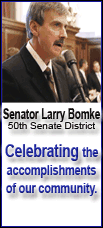 The study was paid for by the federal government and led by Dr. Eric Weiss, a cardiac surgery researcher at Johns Hopkins University in Baltimore. He presented his findings Wednesday at an American Heart Association conference.
Unfortunately for many patients, the findings won't make much of a difference. About 2,700 Americans are waiting for a heart, and only 2,200 heart transplants are done each year -- some of them second operations for people whose first transplant failed, according to UNOS, the United Network for Organ Sharing, which manages the nation's transplant system.
The average wait for a heart is 108 days for women and 119 for men. Three-fourths of heart transplants are done in men, so by necessity, many must receive organs from the opposite sex.
Smaller earlier studies have found hints that gender differences may play a role in other types of transplants, such as lungs or kidneys, but this is the largest by far to find an effect.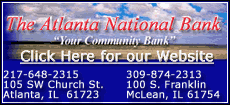 Weiss used UNOS records on 18,240 heart transplants between 1998 and 2007. Among the recipients 77 percent of the men and 51 percent of the women were of the same gender as their donors.
The best results were seen in male-to-male transplants. The worst were in men who received hearts from women.
When the donor was bigger than the recipient, the sex difference did not affect survival. But when the donor was smaller, people did not fare as well.
"The organ may not have the strength to supply blood to the body," Weiss explained.
But the donor's gender made a difference even after size was taken into account, he found.
Matching donor and recipient by gender led to:
A 13 percent lower risk of organ rejection in the first year.

A 14 percent lower risk of rejection throughout the study, which had an average follow-up of more than three years.