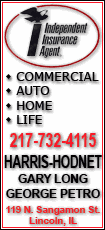 Experts say there is a wide spectrum of paranoia, from the dangerous delusions that drive schizophrenics to violence, to the irrational fears many people have daily.
"We are now starting to discover that madness is human and that we need to look at normal people to understand it," said Dr. Jim van Os, a professor of psychiatry at Maastricht University in the Netherlands. Van Os was not connected to Freeman's studies.
Paranoia is defined as the exaggerated or unfounded fear that others are trying to hurt you. That includes thoughts that other people are trying to upset or annoy you, for example, by staring, laughing or making unfriendly gestures.
Surveys of several thousands of people in Britain, the United States and elsewhere have found that rates of paranoia are slowly rising, although researchers' estimates of how many of us have paranoid thoughts varies widely, from 5 percent to 50 percent.
A British survey of more than 8,500 adults found that 21 percent of people thought there had been times when others were acting against them. Another survey of about 1,000 adults in New York found that nearly 11 percent thought other people were following or spying on them.
Dennis Combs, an assistant professor of psychology at the University of Texas at Tyler, has been studying paranoia for about a decade. When he first started conducting paranoia studies, mostly in college students, he found that about 5 percent of them had paranoid thoughts. In recent years, that has tripled to about 15 percent, he said.
In a small experiment in London, Freeman concluded that a quarter of people riding the subway in the capital probably have regular thoughts that qualify as paranoia. In the study, 200 randomly selected people (those with a history of mental problems were excluded) took a virtual reality train ride. They recorded their reactions to computerized passengers programmed to be neutral.
More than 40 percent of study participants had at least some paranoid thoughts. Some felt intimidated by the computer passengers, claiming they were aggressive, had made obscene gestures or tried to start a fight.
Freeman said that in big cities, many ambiguous events can lead to paranoid thoughts. Because we constantly make snap judgments based on limited information, like which street to take or whether or not strangers are dangerous, the decision-making process is prone to error.
Van Os said Freeman's virtual reality experiment was solid and confirmed previous research. Experts say not everyone with paranoid thoughts needs professional help. It all depends on how disturbing the thoughts are and if they disrupt your life.
"People walk around with odd thoughts all the time," said David Penn, a professor of psychology at the University of North Carolina. "The question is if that translates into real behavior."