Reminder: Great American Smokeout is Thursday

Send a link to a friend
[November 15, 2008] SPRINGFIELD -- In anticipation of the 33rd annual Great American Smokeout on Thursday, the American Cancer Society is reminding smokers that there has never been a better time to quit. Tobacco use remains the single largest preventable cause of cancer and premature death in the United States.
"With the proven health risks and increased costs of smoking -- along with Illinois' year-old smoke-free law -- there have never been more compelling reasons to quit," said Dr. Mary Maryland, president of the American Cancer Society's Illinois Division. "The Great American Smokeout is a great time to start."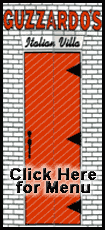 The society's volunteers, staff and partners are reaching out to let people know that smoking is deadly -- even to nonsmokers. Several dozen community and corporate Great American Smokeout events are scheduled statewide to share healthful tips with hundreds of thousands of people on the best ways to stop smoking.

The American Cancer Society has free "Quit Kits" and helpful information for individuals wanting to kick the habit. For information about presentations or materials throughout the year, contact Joe Blasko at the American Cancer Society's Springfield office at 217-523-4503. Individuals may also visit www.cancer.org for tips and useful tools to become a quitter for good.

Smoking is an expensive habit, so quitting is not only good for a person's health, but also for their budget. Smokers nationwide now face an average cost of $4.32 for one pack of cigarettes, not including all taxes. Plus, most smokers can expect higher health and life insurance premiums and paying for increased doctor visits over time.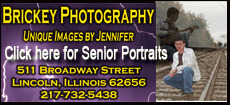 Smoking also has an economic impact on Illinois. According to the Illinois Department of Public Health, cigarette smoking is estimated to cost the state nearly $3.2 billion each year for smoking-attributed health care costs and $4.2 billion in costs due to lost productivity.
After years of decline, the smoking rate appears to have stalled among adults and high school students in Illinois. In Illinois, approximately 20.5 percent of adults are smokers, slightly less than the national average. According to the National Interview Survey, 51 percent of smokers have attempted to quit smoking, but only five to 10 percent are successful on any given attempt.
"With cold weather upon us, the timing of the Great American Smokeout could be just what the doctor ordered for someone who doesn't want to smoke outdoors," Dr. Maryland said.
Smokers who want to quit to are urged to call the American Cancer Society at 1-800-ACS-2345 or log on to www.cancer.org/greatamericans, where they can develop a personalized cessation plan. The site features a series of desktop helpers, including a "Quit Clock" and a "Craving Stopper," to help smokers pick a quit day, prepare for quitting and get support along the way.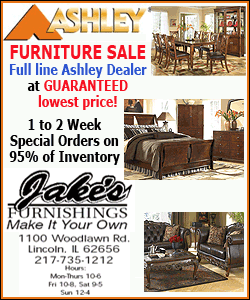 Similarly, the society is actively working with schools in many parts of the state to encourage students to stop smoking, or to never start. In 2006, the Illinois smoking rate for youth was 20.2 percent.
The society predicts that in the next several years, the smoking rate in Illinois should drop significantly due to anti-smoking education, increased taxes on tobacco products and smoke-free workplaces. The society's goal is for a 25 percent smoking decrease over five years, from 22 percent of the population to 17 percent by the year 2010.
For more information, visit www.smokefreeillinois.net.
The American Cancer Society is dedicated to eliminating cancer as a major health problem by saving lives, diminishing suffering and preventing cancer through research, education, advocacy and service. The Illinois Division has more than 120,000 volunteers and staff fighting cancer in the state. For the most up-to-date cancer-related information and to join the fight against cancer, call 1-800-ACS-2345, or visit www.cancer.org.
[Text from file received from the American Cancer Society, Springfield office]