Shop locally: The story of two $10 bills

Send a link to a friend
[November 19, 2008] The first story we want to tell you is the one about a $10 bill that went to purchase an item in another community. Well, that's the end of that story.
The other story is about a $10 bill that is spent at a local store. First off, sales tax generated from the sale goes to help our city and county governments. Another portion of that $10 goes to the owner or an employee as wages. That portion, in turn, gets used to buy food, gas or other items at stores, which also means more sales tax and income for other local owners and employees. That initial sale of $10 just keeps winding its way through the local economy until it has done all it can to help us.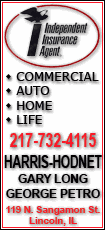 The effect of a dollar bill becoming greater than itself in an economy is known as the multiplier effect. This effect shows that there is more help to a local economy through that initial purchase than one would at first consider, and that is why our dollars spent locally are so important to all of us.

Now, we at LDN are not trying to tell any of you that you are required to buy everything within walking distance of your home. But if all of us just did a little more shopping locally, how much would it add to our own economy? Would it be thousands of dollars, or perhaps tens of thousands of dollars? We are willing to wager it would be more than that, and the mathematics backs up our claim.

You see, those $10 bills have a way of growing in a local economy, and in these difficult times, that simple and far-from-extravagant sum can mean more than you would imagine. If every adult in Logan County who intends to spend money on Christmas gifts spent $50 more than they usually would locally, the end result would be more than $100,000 in additional taxes to support city and county services. And that is without factoring in the multiplier effect of each local purchase.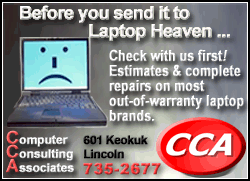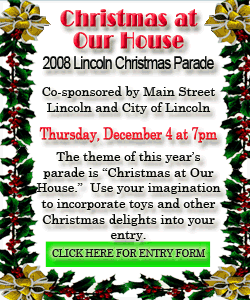 Larger purchases and the effect of buying locally could be a sum so much greater that news of cash-strapped local governments wouldn't be in our news anymore. And since you were going to spend a set amount of money on gifts, this positive result didn't cost you an extra dime.
We respectfully submit that this is one of the most caring and generous communities in this great country of ours.
This Christmas season, help someone you all know quite well. Help yourselves.
Shop Logan County. It helps everyone.
[LDN]
Click here to respond to the editor about this article.