Railer basketball coverage is coming like you have never seen before
A special report from WLCN's voice of the Railers and LDN special correspondent, Jeff Benjamin

Send a link to a friend
[November 21, 2008] Your Internet home for Lincoln Railer basketball coverage has now gotten a little bit cozier. Along with being able to listen to the live broadcast from WLCN-FM 96.3 here at lincolndailynews.com, as well as relive this season's games through the archives, I will be updating you here on lincolndailynews.com on each game with information, stats and other notes to enhance your Lincoln Railer experience.
This is Jeff Benjamin and, for the eighth consecutive season, I am privileged to be the play-by-play voice of Lincoln Railer basketball on WLCN-FM 96.3. Along with my partner, Tom Larey, we will bring you live coverage of the Railers, starting with the Thanksgiving tournament and ending, hopefully, with another trip to Peoria and the state tournament. We are certainly expecting an exciting year from the Railers and look for them to get back on track after a 13-17 record in 2007-2008. Did you know the 17 losses last year were more than the total losses from the three previous seasons: 16 (five, eight and three)?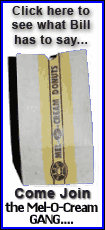 We hope you listen to the game on WLCN 96.3, either on your radio or here at lincolndailynews.com. If you know any Railer fans who might be out of the radio coverage area, let them know they can keep up with the Railers right here. Plus, the entire season will be kept in the archives, so all you Railer fans can listen to a game you missed, or every game, whenever you want just by clicking on the Railer basketball page. I'm willing to bet there will be more than one game that will be worth listening to more than once.

One of the highlights of covering the Railers has been getting notes and e-mails from those listening from overseas while serving our country. It is humbling to know that while our servicemen and women are performing their duties, they are taking time to keep up with their hometown high school basketball team. It is also an honor to bring the game to those who are no longer able to physically attend the game, but their hearts and souls are there at Roy S. Anderson Gymnasium with all other Railer fans. It is also a pleasure when fans come up to us, at home and on the road, and let us know they enjoy our broadcasts.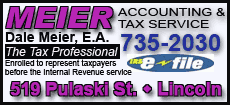 When I was asked if I would be willing to provide coverage of the Railers for lincolndailynews.com, I was also asked if I would tell a little about myself. Anyone who knows me knows that I am one of my least favorite subjects. However, for those who don't know the person who will be following the Railers, here goes. As I said, I've been the voice of the Railers on radio for the past seven seasons. I am a graduate of Millikin University (1989), better known as the Harvard of the Midwest. (At least that what I tell my broadcast partner, Tom. He is a grad of Illinois Wesleyan, and anyone who is an alum from either school knows the rivalry between the Big Blue and the Green Weenies -- sorry, I mean Titans.) I worked full-time at WLCN from the beginning in 2001 and left in 2006. However, my boss there, Jim Ash, has been gracious enough to keep me and Tom around to bring you Railer basketball. I try to bring up interesting stats and information.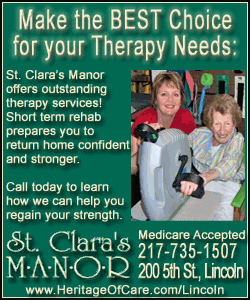 If you enjoy puns, Tom and I sometimes go a little overboard on the broadcast, but if we can't have fun, then you won't enjoy the broadcast. One central point is that Tom and I are not the show, the team is. We know you are tuning in to hear about the Railers.
Tom and I certainly have had our share of interesting trips going to and from Railer games. I will say fans will get an interesting perspective of the game by listening to our broadcast since Tom is a former basketball official. He looks at the game through his striped-shirt eyes and really gives a good view of the game. In fact, it seems that every game we do, I learn a little bit more about the game.
I could go on, but I'll save that for talking and writing about the 2008-2009 Lincoln Railers. I hope you tune in here at lincolndailynews.com to hear the live simulcast from WLCN 96.3. If you enjoy the game or missed it, I understand the games will be archived, allowing you to listen over and over. We try to be fair in our broadcast, but let there be no doubt, we are rooting for the Lincoln Railers all the way.
WLCN-FM 96.3 and lincolndailynews.com will try to bring you the coverage you want of Lincoln Railer basketball. If you have any suggestions before the season, or any reviews or feedback during the season, please let us know. It is important we bring you the coverage the way you would like it.
So, for now, I'll sign off. The first game is Monday, Nov. 24. Talk to you then!
[By JEFF BENJAMIN]