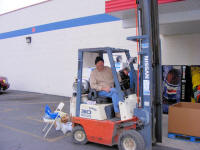 It was Lincoln IGA co-owner Charlie Lee working the forklift that brought youngsters up to see Santa.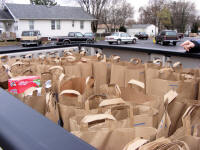 One of the six truckloads of groceries that filled the Graue Inc. truck at the IGA this weekend.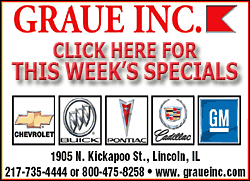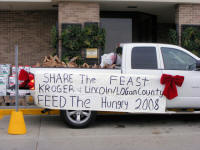 The Lincoln Kroger and their customers also helped make this year's food drive a success.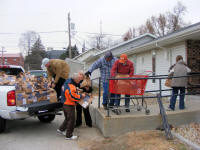 Food pantry staff and helpers unload a truck of groceries.