Need a tutor? Lincoln College students are on the way with books in hand
Send a link to a friend
[November 25, 2008] The Lincoln College Community Tutoring Program, under the direction of assistant professor Tami Goodrich, continues its drive to help the Lincoln community. Currently, 22 LC students tutor grammar school youngsters at West Lincoln-Broadwell, Washington-Monroe, Northwest and Jefferson elementary schools. In addition, the program offers private tutoring in specific subjects or general studies.
How much does this tutoring cost? Not a cent.
"The program is a community service from Lincoln College," said Goodrich. "We offer tutoring at no charge to parents and schools."

Though not advertised to the student population, the program is nonetheless thriving under Goodrich's guidance. Along with the private tutoring assignments, LC students work anywhere from one to three hours per week at local schools. The teachers and elementary students, especially, benefit from the college's assistance.

"Teachers welcome the help. Having college students lend extra pairs of hands enriches the classroom," said Nancy Rosenbery, principal at Northwest and Jefferson elementary schools. "Students also love it when the tutors come into the classroom. Everyone involved truly appreciates the partnership with Lincoln College."

Each LC tutor must have a faculty recommendation, be in good academic standing and complete an orientation. Once part of the program, Goodrich selects students who best fit a particular situation, be it tutoring a first-grader in math or working in a classroom twice a week.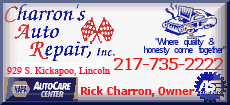 "The structure of the program has worked," said Goodrich. "It seems that all of our tutors fit well where they are."
The program is also advantageous to the college tutors, not just the teachers and elementary students. Many of the LC tutors plan to major in education, and working with teachers and students is the first step toward their potential careers inside the classroom.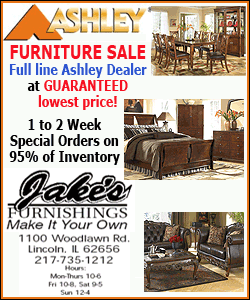 "For the college students, tutoring gives them a chance to be involved in education and see if teaching is what they want to do in the future," Rosenbery said.
The current crop of LC students involved in the program are Emily Birdsell, Priscilla Craig, John Cosby, Skyler Dees, Stephanie Dziengel, Katherine Gregg, Sydney Johnson, Thomas Miller, Kaylah Murphy, Amber Olson, Angelique Palacios, Carla Passini, Samantha Rapp, Gretchen Rieger, Ashlyn Ruebush, Blake Schmucker, Brittany Simpson, Rhiannon Speckhart, Gina Sterns, Lametria Taylor, Morgan Trhlik and Kayla Williams.
[Text from file received from Tom Baer, Lincoln College]