A Thanksgiving thank-you from LDN

Send a link to a friend
[November 26, 2008] Another year has almost slipped by and we, like all of you, find ourselves wondering where the time went.
Actually we do know where the time went. It went covering all the local news that's important to all of you and thus important to us.
This is truly a remarkable community when one spends the time looking for everything, and we have been doing that to the best of our ability. We have a great deal more to do to accomplish our goal of complete local coverage. But we promise with your continued help to keep working toward that goal.

We won't cut back on bringing you the hard news in our area. Governments, key issues, important events, whether positive or negative, will still be covered by us as always.

But this past year we have tried to increase the balance to the local news and information we have presented for you to read. We believe, and you all have proven us correct, that there is a great deal of good news in this community that deserves to be told, that deserves to be shared.
We are neither reluctant nor embarrassed to tell you who made the honor rolls at their schools or worked on a project for Scouts or did a kind deed for someone they never met before. We find no need to apologize for telling you about many of the great businesses that give so much to this community. We are proud rather than reluctant to tell you the stories of our great citizens who for too long have not received the public accolades they so richly deserve.
Now these stories might not be something that will ever win a Pulitzer Prize, but having the privilege of covering so many charitable and unselfish and community-oriented events and caring and generous individuals is a reward in itself.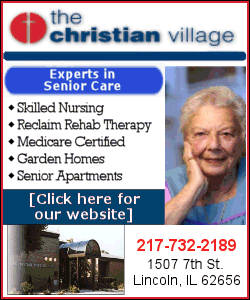 Every day, staff at LDN is about this community covering still more remarkably selfless events that benefit others. It has made us proud of all of you and made us humble that we have been deemed your messenger to share this news with all others.
This Thanksgiving we at LDN will take the time to be with family, loved ones and friends as will so many of you. We will also take a moment to be thankful for all of you.
It is because of your readership and your financial support that we are able to continue our simple goal. We are your neighborhood newspaper telling you about our neighborhood. We are nothing more. We hope you find us nothing less.
May this Thanksgiving be the start of a new and prosperous year for all of you, and may the good Lord keep you in the palm of his hand. We are so proud of all of you. You make us want to work harder. And so we shall.
Happy Thanksgiving, everyone.
[LDN]