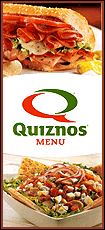 Granted, shoppers may not find Xbox 360, Wii or the latest video game there, but buying inexpensive secondary gifts at your local thrift store may put those larger items within reach of the Christmas budget.

New Beginnings, Mission Mart, Pink Shutter and Salvation Army all offer a wide selection of gently used clothing; some items are even new with original tags. In addition, shoppers will find very gently used, or even new, purses, a wide selection of jewelry, housewares, small appliances, knickknacks, ornamental glass, dinnerware, glassware, books, puzzles, games, toys and much more.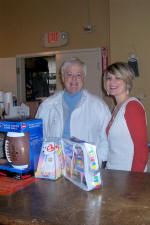 New Beginnings
At New Beginnings, store manager Katie Alexander (pictured on right with Marge Iden) says she has received a nice selection of toys that are still in their original packaging. She explains that for a while now, she has been setting aside these new toys, preparing to offer them for the Christmas season.
She also suggests that for shoppers who have good imaginations, they can choose from a variety of small items and combine them into gift baskets.
New Beginnings, located at 201 S. Sangamon, is the newest thrift store in Lincoln, having been in business only a few years. The store has been in this building for about a year, and Katie says she likes it in particular because it is roomier than the last location, plus there is a lovely mural and vintage ceilings and woodwork that make for a nice atmosphere.
Alexander says that the store is always offering special sales and that for the entire month of December they will be having a "red sale." Any item with a red tag, plus any item that has red in or on it -- for example, a red sweater or a red coffee mug -- will be 50 percent off.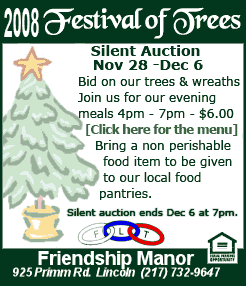 Net profits from the store are dedicated to the programs of Genesis Ministries Project. Originally the group purchased the Bartmann Nursing Home on Nicholson Road with the intent of establishing a living center for women in recovery from substance abuse.
In a statement this week, Marge Iden of Genesis announced that the Bartmann building will be sold, and the group is looking to purchase another site in Lincoln.
Some time ago, Genesis merged with Inner City Mission in Springfield, and is now being guided by that group in establishing a new site and developing a program that will provide a homelike atmosphere for these women as they work to rebuild their lives.
According to Iden, the basic mission of New Beginnings will not change. Net profits from the store will still stay in this community, as funds will go directly to the maintenance and support of the new Genesis property, once acquired.
Mission Mart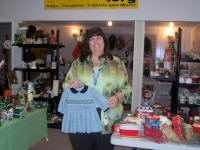 If you haven't been to Mission Mart lately, the new store manager, Carol Wilson, (pictured) hopes you will stop in and check out all the changes that have been made in the store.
With a new floor plan, a monthly calendar of daily specials, a senior discount on Tuesdays and a "Christmas Extravaganza" offering 20 percent off storewide, scheduled for Black Friday plus Saturday, the store staff is anxious to have everyone see all that they have to offer.
Wilson says that they are offering more than ever before in the line of Christmas gifting and decorating, with the center part of the store designated as their Christmas section.
In the area of gifting, Wilson says they get new clothes (with tags) for both children and adults, and even their gently used clothing is checked for stains and tears and does not go on the rack if it is found to be in less than good condition.
Wilson also invites folks to stop in and bid on one of their lovely, fully decorated trees. Friends of Mission Mart, including some of the local businesses, have decorated the trees, which are being sold at silent auction. The winner of each tree will be able to pick it up the first week in December.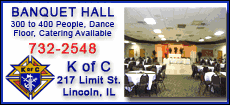 The net profits from Mission Mart go to support a homeless shelter operated in Bloomington, which benefits all of central Illinois, including Lincoln and Logan County.
Locally, Mission Mart serves as a distribution point for the needy. Clients from agencies such as Community Action Partnership are sent to Mission Mart. With a letter from the service provider, clients can get items free of charge that will help them as they look for work or set up a new home on the route to self-sufficiency.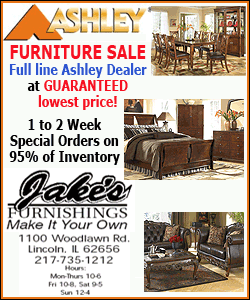 Pink Shutter
Pink Shutter is the first and longest running thrift store in town, and the month of November is the store's anniversary month.
In celebration of 47 years in Lincoln, they have been offering daily 47-cent specials. The store, now located at 114 N. McLean St., has had four locations in Lincoln, beginning with a store on Pulaski Street. While this celebration is drawing to a close, there is still time to drop in and see what they are featuring each day at that special 47-cent price.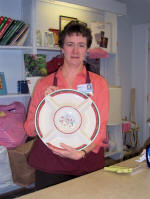 Jennifer Heidbreder, (at left) manager of the store, says that they constantly offer daily specials and put out a monthly calendar so that shoppers can plan accordingly. She also said that for those seeking after-Christmas specials, the store will have lots of sales going on after the Christmas holiday is over.
The Abraham Lincoln Memorial Hospital Auxiliary operates Pink Shutter, and according to Lynne Metz, head of the auxiliary, all the profits from the store, as well as from the hospital gift shop and other fundraising efforts, are currently going into the Lifeline program.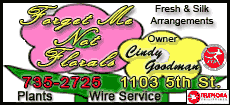 Metz says that they are seeing an increase in installations of Lifeline in their Logan and Mason County service area. While the recipient does pay a monthly subscription fee, the auxiliary pays for the equipment and installation, at a cost of about $1,000 per unit.
Lifeline participants use the equipment to check in twice a day. If they do not do so, emergency contacts are notified that they need pay a visit to their loved one to make sure they are all right. In addition the service offers an open line of communication to emergency services in the case of a sudden illness or accident. In the two-county area, the program is now providing this equipment to about 140 clients.
Salvation Army
Located in the Heritage Plaza mall on Woodlawn, Salvation Army has a lot to offer for Christmas or any other day of the year.
While most of the floor plan is delegated to clothing, the store does offer a variety of items, including furniture.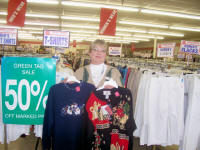 Store manager Bea Sisk (at left) explained that the net profits go to support a men's shelter and rehab center in Springfield that is open to all of central Illinois. The purpose of the shelter is to assist those with addictions.
During their recovery, the men are offered shelter, meals, counseling and job training. In addition, they are required to work on various Salvation Army projects, with their time spent being applied to the cost of their room and board.
Salvation Army is the second-longest running thrift in Lincoln. Talking about gifting with items from thrift stores, Sisk said she knows firsthand that it is perfectly possible to find nice gifts in thrifts, recalling a year in her own childhood when every gift under the tree had come from the Salvation Army.
The store constantly runs tag sales offering 50 percent off a particular colored price tag, plus they offer additional savings to seniors on Wednesdays.
All four stores are open Monday through Saturday; closed Sunday. Store hours are very similar, with openings around 9 in the morning, and closings between 5 and 6 each evening.
Payment options at the stores include cash, check, debit or credit card, except for Pink Shutter, which accepts cash or check only. The Pink Shutter says they are working on adding debit and credit as payment options but don't have it set up just yet.
When checking out, be sure to ask the clerk about the return policy on your purchase. New Beginnings and Pink Shutter offer a pretty broad policy on returning items for store credit. Mission Mart and Salvation Army have a basically sold "as is" policy; however, both managers said that they do make exceptions.
[By NILA SMITH]
Related past article