October is readership month at LDN

Send a link to a friend
[October 01, 2008] We said we would expand our news story base by 20 percent come Oct. 1, and it seems we did a little better than that. Although some days have more important news than others, we are comfortably slipping into this expansion.
Our next goal is to continue to expand local stories even more. During the month, we want to tell you a little about our plans, give you tips on how to maximize your enjoyment of our publication, as well as how to get the most out of it.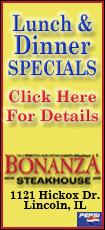 Lincoln Daily News in many ways is like a giant electronic spider web. And with all spider webs, there are many ways to get from one spot to another. As an example, at the top of our front page is a row of redirect buttons that let you go directly to what is of interest to you.
Sports: Click the sports icon. Rural Review: Just hit that button and there you are.
Of course you can take the long, scenic route through LDN by just scrolling on down and reading any and all the news you care to. We hope for the most part you do it that way and look from time to time at the great sponsors who have been supporting us and allowing us to offer over eight years' worth of archived community news free of charge.
We would also appreciate hearing from you about anything concerning LDN. Tell us about your favorite story. If you live a good distance away, drop a message and say hello to your friends still in the community. Perhaps you just want to say a few words about what we are doing here at LDN and won't mind sharing them with the entire world.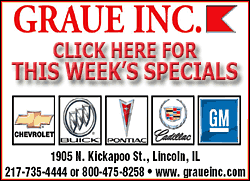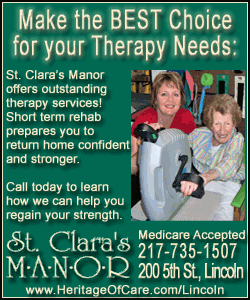 Remember we are asking for your thoughts and opinions that you don't mind sharing. If you just want to say something to us privately, please type that your comments are not for publication so we know not to post them.
We thought this might be of interest to some of you, so we offer you a chance to go back in time with us and take a look at our first publication that went online:
http://archives.lincolndailynews.com/2000/Jan/27/.
We have all come a long way together, and it is through the efforts of employees past and present and by the good graces of our sponsors that we are what we are today. But we are far from finished. We believe that we have just begun.
[LDN]
Click here to respond to the editor about this article.