Trans fats are partially hydrogenated vegetable oil. They can raise bad cholesterol and lower healthy cholesterol, increasing the risk of heart disease, according to doctors. Trans fats are used to increase the shelf life of foods and preserve flavor.
Many of Burger King's restaurants have already been using trans-fat-free oil for months. Burger King first announced in July 2007 that it would switch to trans-fat-free oil in all of its U.S. restaurants by the end of 2008.
"Our suppliers were able to manufacture enough quantity to get us there sooner than our committed deadline," said Chief Executive and Chairman John Chidsey.
Chidsey did not offer any details about the new oils being used at Burger King restaurants, saying the information is "proprietary."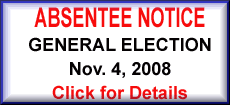 He said customers who have tried the trans-fat-free foods either do not notice any difference in taste or told the company they tasted better. Eliminating trans fat can change the flavor of foods -- a side effect that has made extensive testing of new oils a necessity.
Burger King has been criticized for not switching all of its U.S. restaurants to trans-fat-free oil as fast as its competitors.
Yum Brands Inc.'s KFC and Taco Bell switched in 2007 and Wendy's International Inc., the No. 3 burger chain, cut out trans fat oil a year earlier.