Department of Public Health and New Beginnings Thrift Shop are in the pink

Send a link to a friend
[October 02, 2008] The Logan County Department of Public Health has teamed up with New Beginnings Thrift Shop to help promote National Breast and Cervical Cancer Awareness Month locally.
Debbie Hoover, coordinator of the breast and cervical cancer center at the health department, dropped off pink packets that contain information about this important women's health issue, and New Beginnings intends to heavily promote awareness of these health issues all month. The pink packets available at the shop include information about Illinois services available to women, as well as detailed information about both breast and cervical cancer, including facts and debunking several of the myths about the diseases.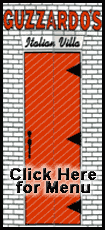 Everyone is welcome to stop by and pick up one of these free, potentially lifesaving pink brochure bags.

The shop, which uses all its profits to help fund Genesis Ministries projects, has pink everywhere. From the storefront displays to pink tags on much of the merchandise, the shop is ready to help everyone who visits the store to be more aware of breast and cervical cancer in women and to help the community at large to become better informed.

Katie Alexander and Summer Bennett of the New Beginnings staff said that everything that has any pink on it is 50 percent off this month, no matter how little of the color may be on the item. Shoppers who come in wearing any pink will also receive 10 percent off their purchases.

The shop will also have a collection box where individuals can donate to the Susan G. Komen for the Cure Foundation. The foundation is a not-for-profit organization dedicated to finding cures for both of these women's diseases.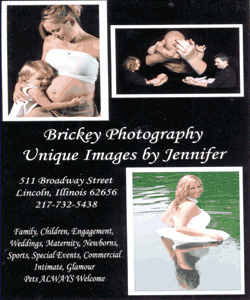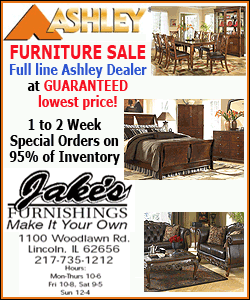 Hoover said that women who are concerned with these health issues can qualify for important tests if they are without medical insurance, living in Illinois, and between 35 and 65 years of age. Younger women may qualify if they have symptoms. The tests available are a Pap test, breast exam and mammogram, she noted.
Women who are seeking more information about these services can stop at New Beginnings, 201 S. Sangamon St., to pick up a packet. Or they can call the Illinois Women's Health-Line, 1-888-522-1282, or the Logan County Department of Public Health, 735-2317.
Area merchants who would like to have the informational packets available at their store location should also call the local health department.
[LDN staff; contributing information from the Illinois and Logan County departments of Public Health]
More information on the Web