Milk powder containing melamine has been blamed for killing four babies and sickening more than 54,000 infants with kidney stones and other illnesses in China.
The latest tests were on baby formula and other kinds of milk powder produced after Sept. 14, when the scandal broke, the watchdog said. Quality supervisors have been stationed in baby milk powder production facilities to oversee the process.
The scandal has sparked global concern about Chinese food imports and recalls in several countries of Chinese-made products including milk powders, biscuits and candies such as the widely sold White Rabbit sweets, which have been pulled from shelves in the U.S., Europe and Asia.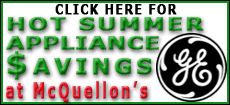 On Saturday, the safety regulator said tests of milk in liquid form had found no melamine. It was the second time in less than a week that the authority said tests of liquid milk products showed no contamination.
The food safety watchdog had said last week that tests of milk powder products for adults manufactured before Sept. 14 had found the chemical.
The government has been struggling to contain public dismay over widespread contamination of milk supplies, castigating local officials for negligence while promising to keep stores supplied with clean milk.