'Looking for Your Lincoln Hero' essay and art contest

Send a link to a friend
[October 10, 2008] SPRINGFIELD -- U.S. Lincoln Bicentennial co-chairs U.S. Sen. Richard Durbin, D-Illinois, and U.S. Rep. Ray LaHood, R-Illinois, have launched the "Looking for Your Lincoln Hero" global essay and art contest, a joint online venture between the My Hero Project and the Looking for Lincoln Heritage Coalition. The contest is intended to personalize Lincoln's legacy for a worldwide audience.
"This contest is designed to transport the legacy of one of our great American heroes to the present," said Durbin. "Abraham Lincoln's most admired strengths of principle and character throughout his life and during some of our nation's most tumultuous times have been sources of inspiration for generations of Americans and people around the world. We are inviting writers and artists to share the story of someone in their life whose strength inspires them in a similar way."
The contest's honorary co-chairs are Durbin and LaHood, with judging by Paul Rusesabagina, the real-life hero of "Hotel Rwanda" who saved more than 1,000 people from the Rwandan genocide; Dr. Daniel Stowell of The Papers of Abraham Lincoln Project at the Abraham Lincoln Presidential Library; Eileen Mackevich, executive director of the U.S. Lincoln Bicentennial Commission; LaHood, retiring congressman representing Lincoln's former seat in Congress; Kathryn Harris, director of library services at the Abraham Lincoln Presidential Library; and Dr. Marcia Young, Looking for Lincoln Heritage Coalition board member. Finalist judges for the artwork include Marvel Comics creator Stan Lee and Kay Smith, artist laureate of Illinois.

"We are pleased to co-chair the Looking for Your Lincoln Hero global online essay and art contest," said congressman LaHood. "We hope teachers everywhere will study Lincoln this year, encourage their students to find the Lincoln hero in their lives and tell us about them in their essays and artwork."

Lincoln scholar and former New York Gov. Mario Cuomo extends an invitation to teachers and students in a statement included on www.myhero.com. From there, teachers and students can be linked to learning materials supporting the project.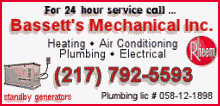 Support for the contest is being offered by the National Abraham Lincoln Bicentennial Commission, Abraham Lincoln Presidential Library and Museum, The Lincoln Institute, and the Illinois Abraham Lincoln Bicentennial Commission. Smith has also loaned some of her Lincoln artwork for the online art gallery. ("Tom Lincoln's Homestead"; "Lincoln's Home")
Abraham Lincoln exemplified the qualities of a leader with integrity, compassion, perseverance and an unwavering commitment to the moral principle that all people are created equal. He continues to be a role model for people today. The Looking for Your Lincoln Hero contest encourages young people and adults to think about the people in their lives who share some of Lincoln's heroic qualities and then write an essay about them. Art entries should feature the artist's contemporary hero and may include a brief description relating that hero's qualities to those of Lincoln.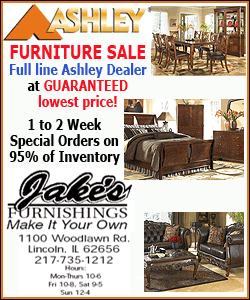 The essays and artwork submitted for the contest by Dec. 1 will be screened by volunteers in Illinois, Connecticut and California. A total of 25 essay finalists will be selected from grade levels K-6 and 7-12, college, and adult authors. One finalist from each age group will be invited to the Illinois Lincoln Bicentennial events in Springfield in February 2009, including visits to the Abraham Lincoln Presidential Library and Museum and many Lincoln sites across the Abraham Lincoln National Heritage Area.
The My Hero Project is a not-for-profit, interdisciplinary online site that honors the very best of humanity. All across the globe, students of all ages, along with their teachers, parents and friends, use myhero.com to learn about those who better the world around them, whether that world is as small as a single household or as large as an entire continent. In turn, myhero.com visitors, who generate nearly 2 million page hits each month, are also able to share their own stories about people who help make a difference.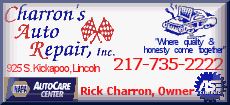 The Abraham Lincoln National Heritage Area, enacted this year by Congress, is managed by the Looking for Lincoln Heritage Coalition, a nonprofit corporation dedicated to preserving, interpreting and promoting the Lincoln legacy in Illinois, including the iconic sites of Lincoln's Home, Lincoln-Herndon Law Offices, Old State Capitol, Lincoln Tomb, historic New Salem, and the world-class Abraham Lincoln Presidential Library and Museum. The coalition also helps to tell the stories of many other significant sites across 42 counties of central Illinois where Lincoln enjoyed friendships, married and raised a family, mourned the loss of a child, practiced law, held public office, and debated famous political rivals on his unlikely journey to the White House. The National Heritage Area designation allows enhanced and expanded opportunities to educate, preserve and interpret the heritage and culture across the region as it relates to Lincoln's life.
To plan travel and learn firsthand about Lincoln's life journey, visit www.lookingforlincoln.com.
[Text from Looking for Lincoln file received from the Illinois Office of Communication and Information]