Genetic testing for breast and ovarian cancer for women on Medicaid authorized

Send a link to a friend
[October 13, 2008] CHICAGO -- Illinois women enrolled in Medicaid who are considered to have a high risk for developing hereditary breast and ovarian cancer now have access to genetic testing and counseling. First lady Patricia Blagojevich came to the University of Chicago Medical Center on Friday to announce that the Illinois Department of Healthcare and Family Services now covers genetic testing and counseling for the BRCA1 and BRCA2 genes for women enrolled in Illinois Medicaid.
Genetic testing can help determine the best treatment options for women with hereditary forms of breast and ovarian cancer. Knowledge about what treatment options a patient should consider can potentially lead to better outcomes.
"Women who carry the mutated gene through heredity have a 50 percent chance of passing that same mutation to their own child. These mutations tremendously increase a woman's chance of getting breast and ovarian cancer," Mrs. Blagojevich said. "As a woman, I want to make sure other women are educated about all of their treatment options. And as a mother, it is important to me that we protect our daughters from hereditary forms of breast and ovarian cancer by identifying it as early as possible."

Most hereditary forms of breast and ovarian cancers are caused by mutations that occur in BCRA1 and BCRA2 genes. Not all mutations will increase a woman's risk of getting breast or ovarian cancer. But for those mutations that do, the risk of being diagnosed with either breast or ovarian cancer before the age of 70 can be up to 70 percent.

"Women with a family history of breast or ovarian cancer should talk with their doctor about getting genetic counseling and testing. Finding out if they carry the BRCA gene can make some patients anxious, but the results can give women what they need to know to make decisions that can potentially save their lives," said Dr. Funmi Olopade, professor of medicine and human genetics at the University of Chicago Medical Center.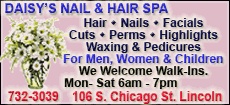 "The reality is that this is a wonderful option for people. This is an option that wasn't an option for people who didn't have private insurance. For women who do not have a lot of resources, this will save lives; there is no doubt about it," Nancy Amicangelo, executive director of Breast Cancer Network of Strength.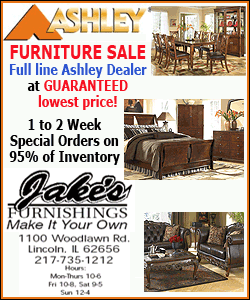 Women enrolled in Illinois Medicaid who have been diagnosed with breast or ovarian cancer and have a significant family history of these cancers, or women who have not yet developed cancer but have a significant family history, will be eligible to receive genetic counseling. A genetic counselor will determine through various criteria, including computer modeling, if the patient should receive a genetic test for hereditary BRCA1 and BRCA2 mutations. The outcome of these tests will often guide the choices women make in treatment.
"Breast cancer is the most commonly diagnosed type of cancer in women over the age of 20, and when breast cancer is diagnosed early, the survival rate increases dramatically," said Barry S. Maram, director of the Department of Healthcare and Family Services. "Illinois is making great strides in the treatment of breast or cervical cancer by providing this test."
According to the National Cancer Institute, more than 192,000 women in the U.S. are diagnosed with breast cancer, and approximately 5 percent to 10 percent of those patients have a hereditary form of the disease. Breast cancer will claim the lives of approximately1,700 women in Illinois this year.
Gov. Rod R. Blagojevich expanded the Illinois Breast and Cervical Cancer Program so that all uninsured women in Illinois have access to lifesaving breast and cervical cancer screenings and treatments. As a result, approximately 78,000 women in Illinois have received free screenings.
[Text from file received from the governor's office; LDN staff]