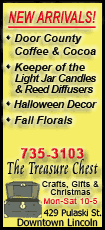 The conference takes place Thursday, United Nations' World Food Day.
Development experts say a global community able to commit hundreds of billions to bolstering banks should be willing to commit a fraction of that to fighting hunger. An estimated 970 million people are expected to go hungry in the coming year, up from about 920 million last year.
But the experts worry that donors may cite the financial meltdown as a reason not to do more.
"The poor are usually neglected. I think they're going to be even more neglected right now," said American economist Jeffrey Sachs, a Third World development expert and adviser to U.N. Secretary-General Ban Ki-moon.
"Even during the boom years, it was impossible to get traction on this issue. So, honestly, now that we're in tougher times, you ask me: now is it hard? It's always been hard -- period!" he said in an AP interview.
"People who have what they need to stay alive should be ready to spend 1 percent of their income to help those who don't have what they need to stay alive. But this has been impossible to achieve for decades, in good times and bad," he said. "The reason is as unavoidable as it is depressing. People don't care about people they can't visualize, who they can't see, and who are dying."
Sheila Sisulu, deputy director of the U.N.'s World Food Program, said governmental leaders should view the battle against malnutrition as linked to the struggle to keep the world's financial system afloat. Both, she said, promote peace and stability.
"This voice for the hungry and poor has to be heard simultaneously alongside the crisis of the developed world, concerned about their stock portfolios," she said.
Sisulu, a South African, said donor governments preparing their 2009 budgets are being lobbied to at least stick to their current spending on overseas aid.