Exposure to even low levels of lead early in life can affect learning, IQ and memory in children. Lead can also cause cardiovascular, blood pressure and kidney problems in adults.
"Our nation's air is cleaner today than just a generation ago, and last night I built upon this progress by signing the strongest air quality standards for lead in our nation's history," Stephen Johnson, the EPA administrator, said Thursday. "Thanks to this stronger standard, EPA will protect my children from remaining sources of airborne lead."
The new limit -- 0.15 micrograms per cubic meter -- is the first update to the lead standard since 1978, when it helped phase out leaded gasoline. It is 10 times lower than the old standard, which was 1.5 micrograms per cubic meter.
EPA estimates that 18 counties in a dozen states across the country will violate the new standard, requiring state and local governments to find ways to further reduce lead emissions from smelters, metal mines and other sources.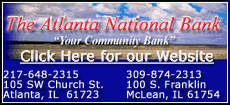 The limit announced Thursday is also within the range recommended in May by the agency's independent scientific advisory panel. By contrast, the Bush administration did not follow its own staff's advice or its science advisers when it set new health standards for smog and soot that were less stringent than recommendations.
Environmentalists hailed the move, but said the agency could have done more to monitor emissions to ensure that the standard is met. Along with the announcement of a new standard, EPA said it would require lead to be measured in 101 cities across the country, and near sources that release at least one ton of lead per year. Advocates said Thursday that EPA's plan would exclude hundreds of sources of lead.
"We commend EPA for taking a giant step in the right direction, but they need to greatly expand the lead monitoring network if they hope to enforce this standard," said Dr. Gina Solomon, a senior scientist with the Natural Resource Defense Council.