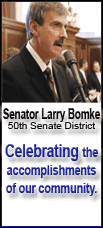 I had even pinned my number to my shirt in advance. Alone, in silence, I ate a banana and a granola bar and half a bagel. Exactly as planned.
I thought to myself: I need this routine. I need to be a robot today.
Nearly five years before this day, before I started running, I had been diagnosed with melanoma skin cancer in my left shin. Then, much later, came the thyroid cancer; they found that one looking for more melanoma. I was 51 and I had two forms of cancer. Now here I was in the middle of chemotherapy -- weakened, scared, with more chemo scheduled for the following day. And I was heading out to run a half-marathon on the streets of Philadelphia.
What was I thinking?
I arrived at the starting gate and joined the pack of runners. The sun was coming up. Nearby, I could see the city's art museum, where Rocky climbed the steps in triumph so many years ago.
I never heard the starting gun, but the people ahead of me began to move.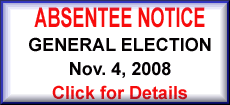 I clicked my iPod. My song came on -- "Gonna Fly Now," Rocky's inspiration. Appropriate for Philadelphia, for this race and for me. The tears started coming, as they often do when I begin a run. I brushed them away because I didn't want to irritate my contacts.
And then I ran. Exactly as planned.
I was running for my life, in a sense, though I knew that competition was really unfolding inside my body, far beyond my control. I was running in affirmation, in defiance. I was running to prove that I could, to show that I was not defined by the clusters of renegade cells that were growing within me.
To deal with something in my life that has not, in any conceivable way, gone exactly as planned.
---
I haven't always been a runner. Cancer made me into one.
Two cancers, actually. They're unrelated, which is good. There are two of them, which isn't.
The National Cancer Institute estimates that among the 10.1 million cancer survivors that were alive as of January 1, 2002, about 8 percent had more than one form of cancer diagnosed between 1975 and 2001. Three cancers is "almost unheard of," one doctor told me. I guess I should be thankful for that.
This year, 62,480 cases of melanoma, the most serious form of skin cancer, are expected in the United States and 37,340 cases of thyroid cancer. While my melanoma was a recurrence, I still saw it as unfair: Fewer than 100,000 people in this country got one of those cancers; I, a regular tennis player and nonsmoker, got both.
The melanoma begat two surgeries -- one to take it out and one to make sure it hadn't spread. What's more, I was informed that I could develop lymphedema, a sometimes painful swelling of the leg due after surgery that happens because the lymphatic system has been compromised.
"Unless you want a fat leg, stay on the couch with your leg up. No running and very limited exercise," one oncologist, considered among the best melanoma doctors in the world, told me.
Then, I was not a runner. I'd been intrigued by it and thought I might try it someday -- whatever someday might mean. But to be told, at 46, never to run, made me realize that I was too young to be sentenced to a lifetime on the couch.
So I took up running. I started slow and short, built up, pushed myself, gained endurance. I won't say it was easy, but I won't whine, either. I ran my first 5K a year later, then a 10K, then two half-marathons.
My decision to take up running produced varied reactions from my doctors. Most were supportive. Some were concerned. One shook his head and told me not to do it. My brother Bruce, a crack marathon runner, said what many others echoed: Go for it. If you can't do it, your body will tell you so.
His words reassured, but only to a point. Because somewhere along the way, I had stopped trusting my body.
---
When it came to running, at least, my body didn't betray me. So I ran. And then I ran some more.
As I did, I felt thankful that the drugs and surgery hadn't stopped me. And as I ran my physical and metaphoric races, I began to realize that my chosen sport and unchosen condition shared many of the same traits.
Runners, for example, seem to have their own language -- PR/PB (personal record, personal best), chip time (finishing time recorded by a small electronic chip), and distances of races like 5K, 10K and of course the 26.2-mile marathon. Cancer, too, has its own language, and terms like PET scan vs CT scans (imaging tools that help doctors pinpoint the location of cancer), stages of cancer, clinical trials and recurrence have become daily conversation points for me.
Runners cheer each other on. The fast ones who finish first populate the sidelines, cheering for those of us still running. Cancer patients do the same thing. During long and frightening days in the cancer center, you see people holding hands and clinging to each other.
Me, I usually huddle in the corner with my work e-mail, trying diligently to forget where I am. When I do talk to my fellow patients, I always hear good news -- like the guy with lung cancer who was there alone because his wife couldn't handle it. He wasn't complaining; he was focused on his next vacation and on a recent Eagles game he'd seen.
His goal was not to worry his wife. Mine was more finite. I wanted to race and, like any runner, to win. And I did.
OK, it wasn't winning in the traditional sense. I didn't come in first that day last November; in fact, I crossed the finish line that day way in the back. But for me, it was a more towering personal victory than I could ever have imagined.
My close friend awaited me at the finish. Around the country, my parents, sister and brother were tracking me on the race's Web site. When it crashed, my sister tracked down my friend to find out how I was, how I looked and if I had finished. My brother the doctor, my brother the marathoner, told me later that he was "sweating bullets."
Early this year, two months after I finished the race, I finished chemotherapy. My first post-chemo scan was in April. I would have done just about anything for positive news. And I thought I had done everything right.