Police department releases photos of armed robbery suspect

Send a link to a friend
[October 21, 2008] The Lincoln Police Department has released two photographs of a vehicle and one of the unidentified suspect who attempted an armed robbery and an abduction from the Lincoln Dental Center, 411 Keokuk St., on Oct. 9 at 5:49 p.m.
The minivan is a late 1980s or early 1990s model, believed to be a Chrysler, and is silver in color. The rear of the van appears to have two horizontal stickers attached to each side, just below the back window. The right front wheel is missing a hubcap.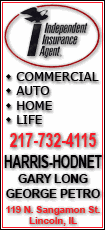 The suspect entered the rear, unlocked door to the dental center and was told by an employee to leave. The suspect exited the rear door and waited a short time when two female employees were leaving work. The suspect then confronted the first female who exited the business, and a second employee slammed and locked the door to the business when she saw the weapon.

The suspect displayed a "shiny revolver" and attempted to force the female employee into a vehicle. The employee broke away and escaped to call the police.

The suspect then left the area in the older model minivan -- silver, gray or primer color.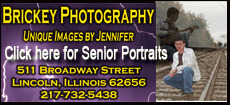 The suspect was wearing a baseball cap, glasses, flannel long-sleeved shirt over a white shirt, blue jeans and had scruffy facial hair.
The suspect was seen by several employees of other businesses in the area prior to the incident.
Anyone with information regarding this incident or similar incidents should contact the Lincoln Police Department at 217-732-2151 or Crime Stoppers at 217-732-3000.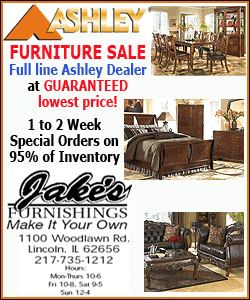 Anyone with information concerning any crime in the Lincoln/Logan County area is urged to call Crime Stoppers at 217-732-3000 or contact Crime Stoppers online. Your information will be kept confidential and you may remain anonymous. If your information leads to the arrest of the person or people involved, Crime Stoppers will pay you a cash reward up to $1,000. Crime Stoppers has an answering machine to answer your calls. This is to protect you if you wish to remain anonymous (your calls cannot be traced with this machine). You need to let Crime Stoppers know how you can be contacted about the incident, or you must watch to see if the subject has been arrested. This is so Crime Stoppers can make a payout to you.
[Text from files received from the Lincoln Police Department]