"It's a disturbing finding," said Franklin G. Miller, director of the research ethics program at the U.S. National Institutes Health and one of the study authors. "There is an element of deception here which is contrary to the principle of informed consent."
The study was being published online in Friday's issue of BMJ, formerly the British Medical Journal.
Placebos as defined in the survey went beyond the typical sugar pill commonly used in medical studies. A placebo was any treatment that wouldn't necessarily help the patient.
Scientists have long known of the "placebo effect," in which patients given a fake or ineffective treatment often improve anyway, simply because they expected to get better.
"Doctors may be under a lot of pressure to help their patients, but this is not an acceptable shortcut," said Irving Kirsch, a professor of psychology at the University of Hull in Britain who has studied the use of placebos.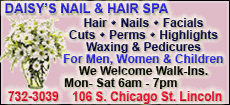 Researchers at the NIH sent surveys to a random sample of 1,200 internists and rheumatologists -- doctors who treat arthritis and other joint problems. They received 679 responses. Of those doctors, 62 percent believed that using a placebo treatment was ethically acceptable.
Half the doctors reported using placebos several times a month, nearly 70 percent of those described the treatment to their patients as "a potentially beneficial medicine not typically used for your condition." Only 5 percent of doctors explicitly called it a placebo treatment.
Most doctors used actual medicines as a placebo treatment: 41 percent used painkillers, 38 percent used vitamins, 13 percent used antibiotics, 13 percent used sedatives, 3 percent used saline injections, and 2 percent used sugar pills.
In the survey, doctors were asked if they would recommend a sugar pill for patients with chronic pain if it had been shown to be more effective than no treatment. Nearly 60 percent said they would.
Smaller studies done elsewhere, including Britain, Denmark and Sweden, have found similar results.
Jon Tilburt, the lead author of the U.S. study, who is with NIH's bioethics department, said he believes the doctors surveyed were representative of internists and rheumatologists across the U.S. No statistical work was done to establish whether the survey results would apply to other medical specialists, such as pediatricians or surgeons.
The research was paid for by NIH's bioethics department and the National Center for Complementary and Alternative Medicine.
The authors said most doctors probably reasoned that doing something was better than doing nothing.