Halloween safety tips from state public health director

Send a link to a friend
[October 27, 2008] SPRINGFIELD -- To help make sure everyone has a safe Halloween this year, Dr. Damon T. Arnold, state public health director, has some warnings for both adults and kids.
"Halloween can be a fun and exciting night, but it can also be dangerous. There are many safety issues you need to consider when choosing a costume, trick-or-treating, decorating and driving," said Dr. Arnold.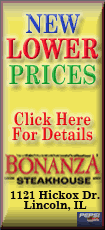 According to the U.S. Centers for Disease Control and Prevention, four times as many children age 5-14 years of age are killed because of falls, being hit by a vehicle or other accidents on Halloween evening compared with any other night of the year. The National Fire Prevention Association also reports an average of seven deaths and $24.9 million in property damage each year in the United States as the result of home fires caused by Halloween decorations, the majority involving candles.

Halloween celebrations can also lead to serious injuries. Adults considering wearing colored contacts as part of their costume need to make sure they are fitted by a professional. Colored lenses purchased without proper examinations and fittings can cause corneal scratches, infections and potential blindness. Only eye care professionals licensed in Illinois are authorized to prescribe contact lenses, and retailers are forbidden to sell lenses without a valid prescription. Stores selling lenses without a prescription can be served with cease-and-desist orders and could also be subject to civil penalties of $10,000.

"Stopping unlicensed practice is always a challenge, but conducting compliance audits at this time of year and imposing the maximum allowable fine for any violation will gain the attention of retailers who are breaking the law but find the profits hard to give up," said Daniel E. Bluthardt, director of the Division of Professional Regulation with the Illinois Department of Financial and Professional Regulation. "We will continue to invest resources into cutting off the supply of nonprescription cosmetic contact lenses and hope to see a reduction in the number of infections as a result."
The following are tips for a safe Halloween.
Treats
Parents should inspect all treats and throw away any unwrapped or loosely wrapped items.

Homemade items or baked goods should be discarded unless you personally know who gave them.

Parents of young children should remove any choking hazards such as gum, peanuts, hard candies and small toys.

Inspect commercially wrapped treats for signs of tampering, such as an unusual appearance or discoloration, pinholes, or tears in wrappers. Dispose of anything that looks suspicious.
Costumes
Should be bright, reflective and flame-retardant.

Be sure children know how to "stop, drop and roll" in the event their clothing catches fire.

Use face paint instead of masks, which can interfere with a child's vision, or wear masks that are well-fitting, with eye- and ear-holes that do not obscure sight or hearing.

To reduce the likelihood of tripping, children should not wear long, baggy or loose costumes or oversized shoes.

Accessories should be flexible and made of soft material, not sharp or pointed.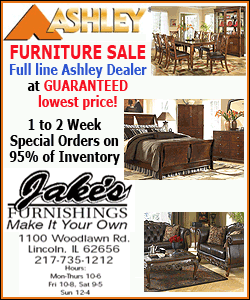 Parents should also...
Supervise children younger than 12 years of age who are trick-or-treating.

Not send children out on an empty stomach. You don't want kids munching on treats before there is a chance to inspect them.

Plan a trick-or-treating route in a known neighborhood and set a return time.

Establish a curfew for older youth.
Children should...
Not enter homes or apartments without adult supervision.

Walk, not run, from house to house. Do not cross yards and lawns where unseen objects or the uneven terrain can present tripping hazards.

Not ride bicycles, which could catch costumes in the chains and spokes.

Travel in groups when adult supervision is not provided.

Use flashlights and look both ways before crossing the street.

Stay on sidewalks, not in the street. If there are no sidewalks, walk on the left side of the road, facing traffic.

Not cross the street between parked cars.

Go to familiar neighborhoods. Only go to well-lit houses and remain outside while waiting for treats.
Motorists should...
Slow down, especially in residential areas.

Enter and exit driveways and alleyways slowly and carefully.

Watch for children darting out from between parked cars.

Have children get out of cars on the side by the curb.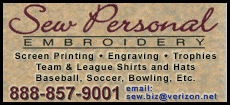 Homeowners should...
Turn on an outside light if welcoming trick-or-treaters.

Clear walkways and yards.

Keep dogs and other animals inside and away from the door.

Keep highly flammable decorations, such as dried flowers, cornstalks and crepe paper, away from all open flames and heat sources, including light bulbs and heaters.

Use flashlights as alternatives to candles or torch lights when decorating for trick-or-treaters. If using candles to illuminate jack-o'-lanterns, place pumpkins well away from anything that can burn, including doorsteps, walkways and yards.
[Text from Illinois Department of Public Health file received from the Illinois Office of Communication and Information]