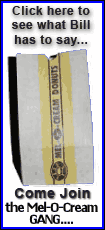 The East Timorese boy weighed about 24 pounds before the surgery and is expected to make a full recovery with no long-term consequences, Lee said.
Bill Day, president of the Port Nicholson Rotary Club that sponsored the project, said Alex was already eating, moving about and well on the way to recovery.
"He's looking good, he's standing up holding on to mum, smiling and playing with toys -- throwing things on the floor -- you wouldn't think there was anything wrong with him," he told The Associated Press.
Doctors expect the boy will be ready to go home in about 10 days.
His mother, Elisa Da Conceicao, said she was very happy with the operation and looking forward to breast-feeding her son again, Wellington's Dominion Post newspaper reported Wednesday.
The tumor originally was spotted by a doctor in impoverished East Timor and scanned on a visiting medical ship. The operation in New Zealand involved a surgical team of 10 doctors.
Surgical team leader Brendon Bowkett said Alex would have died if he had not had the operation, in which 10 surgeons removed the huge tumor mass from crucial structures, including the urinary tract.