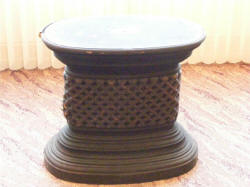 One of the biers that it is believed held the caskets of both Abraham Lincoln and Mary Todd Lincoln will be on display.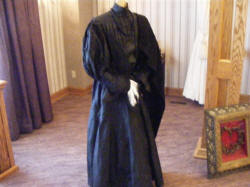 This is one of the period dresses that will be at the exhibition.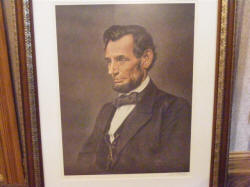 What would any Lincoln display be without at least a few of Lloyd Ostendorf's paintings.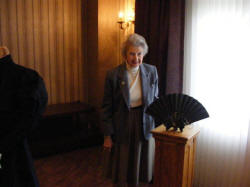 Betty Hickey stands next to the funeral fan that belonged to Mary Todd Lincoln.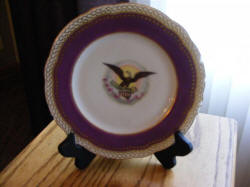 This is what the White House china looked like when the Lincolns were in the Executive Mansion.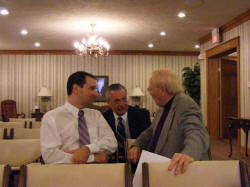 From left, Ron Keller, Dennis Schrader and Paul Beaver discuss final preparations.