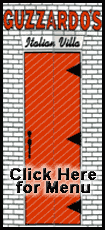 Old-time "base ball" games will be on Saturday at 10 a.m. and 1 p.m. and on Sunday at 12:30 p.m. at the Logan County Fairgrounds. Players will compete in exhibition games modeled after the ballgames played by gentlemen's clubs in the New York area prior to the Civil War. Play in the 1860s was for fellowship and exercise -- with the number of "aces" (runs) during the "match" (game) not nearly as important as the glory of the game!

The Captain Bogardus Trap Shoot will begin with registration at 12:15 p.m. Saturday and the competition at 12:30 p.m. at the Lincoln Sportsman Club. Classes are muzzleloaders, old-style shotgun and modern. There will be a 10-bird meat shoot and a 25-bird derby. Entry fee is $3.50 for either event, and prizes will be awarded. The shoot is named for Capt. A.H. Bogardus, who traveled with the Buffalo Bill Wild West Show and was named Champion Wing Shot of the World in 1876.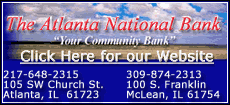 The women's firewood split, the log rolling contest and the crosscut saw competition are scheduled on Saturday morning at the Logan County Fairgrounds, beginning at 10:30 a.m. Afternoon activities begin at noon with the hero tug-of-war, rail toss, team railsplitting contest, junior railsplitting contest and amateur railsplitting contest.
On Sunday, come see the Dean Tibbs Tomahawk Throw at 11 a.m., followed by the Ray Begolka Corn Shelling Contest at noon and a water boil contest at 1 p.m. The Railsplitter Parade through the fairgrounds begins at 2 p.m. Immediately following, at 3 p.m., is the annual re-enactment of the christening of Lincoln. To see the Abraham Lincoln National Railsplitting Contest, come out to the festival on Sunday at 3:15 p.m. It's a great competition, with cash prizes for the first- through fourth-place winners.
Special guests this year highlight the diversity of the Railsplitting Festival events. Did you know that between 1833 and 1837 Abraham Lincoln surveyed lots, roads and laid out five towns in our area? Bob Church, executive director of the Illinois Professional Land Surveyor Association, will give a presentation on Lincoln's work as a deputy Sangamon County surveyor. That program will be at 1 p.m. Sunday in the Exhibition Building at the fairgrounds.
For more information, check www.railsplitting.com or call 217-732-8687.
[Text from file received from Abraham Lincoln Tourism Bureau of Logan County]