"The stovepipe hat is the most recognizable symbol of our 16th president. This artifact and more than 1,500 other items from the Taper Collection add to the state's treasure trove of Lincoln materials," said Rick Beard, executive director of the presidential library and museum. "The Taper Collection is unprecedented in its breadth and depth, allowing us a new understanding not only of Lincoln as president, but as an intellectually and emotionally complex man."

Louise Taper, a noted Lincoln scholar and collector from Los Angeles, and her late husband, Barry, assembled the largest private collection of manuscripts and artifacts belonging to Abraham Lincoln, Mary Todd Lincoln, and their ancestors and descendants. The collection covers every phase of Lincoln's life, from his earliest known manuscript to his cuff link, handkerchief and blood-stained gloves from the night of his assassination at Ford's Theatre. She also amassed the largest number of letters and artifacts belonging to John Wilkes Booth and other members of the Booth family.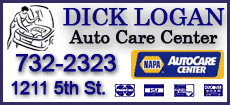 The acquisition of this unique collection was made possible through a purchase by the Abraham Lincoln Presidential Library Foundation and a generous gift from the Taper family. Many pieces are now displayed in The Treasures Gallery Presented by the Louise and Barry Taper Family Foundation, including:
A 1778 receipt for a fife and drum bought during the American Revolution by President Lincoln's grandfather, also named Abraham Lincoln.

Locks of hair encased with photos of three members of the Lincoln family.

Mary Lincoln's correspondence with important social, literary and military figures, plus her blood-soaked fan from Ford's Theatre.

Love letters and gifts sent by John Wilkes Booth.

The first page of teenaged Lincoln's math practice booklet, the oldest writing in his hand.

The clock from Lincoln's law office.

The only joke Lincoln ever wrote out.

Lincoln's iconic beaver-fur stovepipe hat.
"I am thrilled that my collection will remain together in the perfect setting for eternity," Louise Taper said.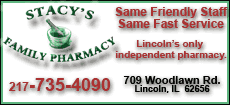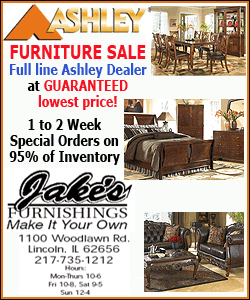 Taper began to collect Lincoln artifacts after being deeply moved by a novel about the 16th president's marriage, Irving Stone's "Love is Eternal." She took a part-time job with a manuscript dealer in Los Angeles, forgoing a salary in exchange for payment in historical documents. After a year, she had earned her first piece -- a message written to Lincoln during the Civil War, with the president's signature at bottom. Since then she has worked to acquire objects that not only document Lincoln's presidential career, but shed new light on his personal life, relationships and life during the Civil War. Her interest in Lincoln was furthered by her 1985 marriage to Barry Taper, a member of the prominent Los Angeles Taper family and son of philanthropist S. Mark Taper.
Louise Taper is co-author of "'Right or Wrong, God Judge Me': The Writings of John Wilkes Booth." She was the originator of the exhibition "'The Last Best Hope of Earth': Abraham Lincoln and the Promise of America," which was at the Huntington Library in San Marino, Calif., in 1993-94 and the Chicago Historical Society in 1996-97. Nearly half of the pieces exhibited were from her collection.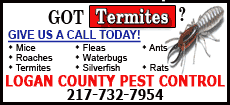 Taper received a congressional appointment to the Abraham Lincoln Bicentennial Commission in June 2000. She serves on the boards of the Abraham Lincoln Association, the Abraham Lincoln Presidential Library Foundation, Ford's Theatre Society, the Ulysses S. Grant Association, Lincoln College, The Papers of Abraham Lincoln and the Manuscript Society. In 2006 she received an Award for Outstanding Achievement as advising historian to the Abraham Lincoln Presidential Library and Museum.
Taper also served as research and technical advisor for the television mini-series "Sandburg's Lincoln," which starred Hal Holbrook and was produced by David Wolper.
[Text from Abraham Lincoln Presidential Library and Museum file received from the Illinois Office of Communication and Information]
Previous related article