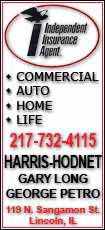 More than 1,500 heart attack survivors are involved in the research, which tests a controversial treatment called chelation. It is mainly used to treat lead poisoning.
More than two people have died, although the Miami doctor leading the study said the deaths were not a direct result of the treatments. He said he doesn't know exactly how many deaths have occurred.
He also acknowledged that some doctors who had been involved in the study have been disciplined by state boards or have criminal records and have been asked to drop out.
"We think we have a safe and ethical trial and we're protecting our patients," said the leader, Dr. Gervasio Lamas of the University of Miami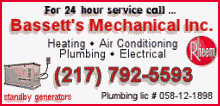 .
Federal officials confirmed their probe of the $30 million study on Thursday. Those directing the research, conducted at 100 sites around the United States and Canada, voluntarily stopped enrolling patients earlier this month, after the investigation was launched.
The research was designed to test very high doses of vitamin and mineral supplements and chelation, which has not been proved effective for heart disease. Chelation (pronounced kee-LAY-shun) involves intravenous doses of a drug, in this case disodium EDTA, that proponents claim will bind to calcium built up in artery walls and help flush it from the body.
Conventional treatments for heart disease include medicines, surgery and artery-clearing angioplasty.
When the study was approved in 2002, federal officials said many heart patients were exploring chelation therapy, and the research would give answers about whether the treatment was safe and effective.
A similar philosophy was behind an effort to test chelation on autistic children. However, the government recently scrapped that plan, citing safety concerns as one reason.
The heart disease study was based on misrepresentations about safety and effectiveness and "should never have been approved," said Dr. Kimball Atwood, an anesthesiologist in suburban Boston and an assistant clinical professor at Tufts University.
He and several others sent a complaint about the heart study to the federal research protection agency, and recently published a lengthy report detailing alleged problems.
"The consent form is inadequate. It doesn't tell people, for example, that people have died from this drug," said a report co-author, Liz Woeckner. She is president of Citizens for Responsible Care and Research, or CIRCARE, a nonprofit group focused on research safety.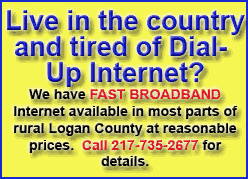 More than half of the doctors running the study make money by selling chelation treatments -- a conflict of interest, critics say. Study documents misrepresent what previous, smaller chelation studies have found and "omit abundant evidence of injuries and deaths," Atwood wrote.
Woeckner and Atwood's article alleges problems with the licenses of several doctors who had roles in the trial, including a couple with criminal records.
"That's frightening to me as a potential subject" in the study, Woeckner said.
The federal Office for Human Research Protections determined there was merit to the complaint and opened an investigation, spokeswoman Pat El-Hinnawy said.
Until June when he joined the University of Miami's Miller School of Medicine, Lamas had been at Mount Sinai Medical Center and the Miami Heart Institute in Miami Beach, Fla.
After the federal agency opened the probe, the study's leaders decided to stop enrolling subjects until it was resolved. People already enrolled are still being treated, said a spokeswoman for the National Heart, Lung and Blood Institute, which is sponsoring the study with the National Center for Complementary and Alternative Medicine.
The American College for Advancement in Medicine, a group of chelation practitioners who helped design and run the research, put a statement on its Web site addressing the matter. The group vowed to work with Lamas "to answer the unfounded allegations of impropriety" and said federal officials "will find that the allegations are of a political nature."
"We call for a swift end to the moratorium and resumption of the trial," says the statement by the group's president, Dr. Jeanne Drisko.
Lamas said that any study involving older heart attack survivors was bound to have deaths. After federal officials questioned one death that study investigators had deemed unrelated to the trial, a change was made to report all deaths to the federal Food and Drug Administration, he said.