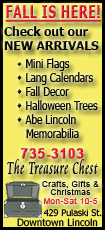 The injunction could have halted a practice thousands of farmers have employed for decades in the 1 million-acre watershed, which occupies parts of Arkansas and Oklahoma: Taking the ammonia-reeking chicken waste -- clumped bird droppings, bedding and feathers -- and spreading it on their land as cheap fertilizer.
It also could have led to similar environmental lawsuits nationwide against the industry, which produced more than 48 billion pounds of chicken in 2006.
Edmondson sued the companies in 2005, accusing them of treating Oklahoma's rivers like open sewers. While gathering evidence for the pollution case, Edmondson said the state "discovered the excessive land application of poultry waste could be a danger to public health," and argued in court for the injunction earlier this year.
But U.S. District Judge Gregory K. Frizzell ruled that Oklahoma "has not yet met its burden of proving that bacteria in the waters" are "caused by the application of poultry litter rather than by other sources, including cattle manure and human septic systems."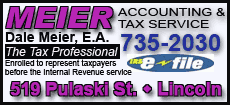 He also said that "the record reflects levels of fecal bacteria at similar levels in rivers and streams throughout the state of Oklahoma, including waterways in whose watersheds the record does not evidence similar application of poultry waste."
The judge also labeled as "not sufficiently reliable" the testimony of two of the state's expert witnesses because their work had not been peer reviewed or published.
Edmondson defended the injunction request, saying, "we believed the health implications were sufficiently serious to bring to the court's attention as early as possible."
"As the court acknowledged in its ruling, we faced a heightened burden of proof in this hearing," he said in a statement Monday. "Since the testimony of two of our experts was discounted, we could not meet that burden."
Scott McDaniel, an attorney for one of the defendants, Peterson Farms Inc., said Monday that the attorney general did not produce any farm-specific evidence of contamination, and instead relied on untested science to make a case.