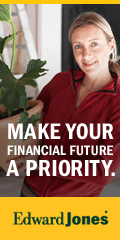 Interviewed Friday morning on CBS's "The Early Show," Duncan said people should expect a "tiered response" from the federal government to any escalation in the number of infections. But at the same time, he stressed that decisions on whether to close schools must properly rest with local officials.
Said Duncan: "I'm dealing first and foremost as a parent. I want to keep my children safe and keep them learning."
He explained "tiered response" by saying federal guidance to local officials would be aimed at keeping infected children home from school, and to close a school if the numbers of infected "escalate dramatically."
THIS IS A BREAKING NEWS UPDATE.
AP's earlier story is below.
___
WASHINGTON (AP) -- Swine flu is expected to return when kids go back to school, and the government is hoping its new advice on when to shut down schools during an outbreak will prevent the panic and confusion that led to hundreds of school closures last spring.
The government was to issue new guidance Friday for schools to follow when swine flu strikes. Unlike regular seasonal flu, this virus has not retreated during the hot and humid summer months and so far has infected more than 1 million Americans.
"We hope no schools have to close, but realistically, some schools will close this fall," Education Secretary Arne Duncan said this week during a forum with administration officials that was broadcast online.
The decision to close actually rests with local school officials. But those officials are looking to the federal government for advice about the new flu strain that has caused a global epidemic, or pandemic.
"The judgment will always have to be made at the local level," Duncan said. "What we want to do is empower the local governments ... to make the right decision."
The administration wants to avoid the chaos of last spring, when more than 700 schools in half the states closed their doors. There are about 132,000 public and private schools in the U.S.
Students got an unexpected vacation, but many parents wound up scrambling to find child care.
School officials had been acting on advice from the federal Centers for Disease Control and Prevention, which at first said schools should shut down for about two weeks if there were suspected cases of swine flu.
Then the CDC changed course, saying schools did not need to close because the virus was milder than feared. Instead, parents were told to keep sick kids home for at least a week.
Duncan said at a swine flu summit last month that closing school should be "a last resort, not a first resort."