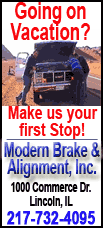 Obsessive-compulsive disorder affects about 2.2 million Americans, according to the National Institute of Mental Health. Sufferers have overwhelming thoughts of uncertainty, sometimes leading to repetitive and disruptive behaviors.
People with OCD often behave normally in every aspect of their lives besides the obsession. Symptoms can go ignored or undiagnosed for years, sometimes until they make performing everyday tasks difficult.
There is no cure, but antidepressant medications can help. So can therapy that helps sufferers confront and learn to live with uncertainty.
Dr. Jonathan Grayson, an expert on the disorder, says OCD runs away with the people it afflicts.
"No matter what I choose, I will find a way to question it," Grayson said, describing his patients' struggle with OCD. "I'll keep pursuing uncertainty until I go crazy."
About 1,200 people are expected to attend the conference, which starts Friday. Many attendees are patients and their families.
Seminars will address the different forms of the disorder as well as new research. Other events are aimed toward helping patients cope with their fears.
A mainstay is "virtual camping." Grayson, who has led the camps for more than a decade, conducts exercises geared toward specific fears. In one exercise, germophobic campers place their hands on a trash bin or in garbage. Then, campers hug each other -- no hand-washing or sanitizer allowed.
In another exercise, sufferers who fear their own thoughts are told to think the worst -- even about killing people -- to see if anything happens.
"We're going to work on doing these things on purpose," Grayson said. "We're not trying to prove that they're harmless. Some of the things we do, do carry a risk."
On Saturday, younger attendees who struggle with being overly meticulous about their appearance may choose to undergo a "makeover" in a fashion show of sorts -- with participants outfitted in misbuttoned shirts, mismatched shoes and funny hairdos.
The 2006 conference was where Ashley's family first found relief from an affliction they initially noticed when she was 6.