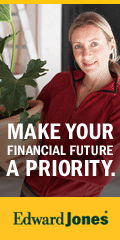 Amgen Inc. will stress that only two shots of its genetically engineered denosumab, which could be approved for sale this fall, are needed each year. That's important because many patients stop taking other drugs due to side effects or frequent dosing.
Wall Street sees denosumab as a potential blockbuster crucial to Amgen. But with many cheaper, heavily advertised treatments, doctors view its expected high cost as a drawback.
"It'll find a particular niche where it'll be used, but I don't see it as taking over the market," said Dr. Sundeep Khosla, a professor and osteoporosis researcher at the Mayo Clinic.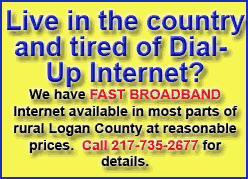 Still, he called the drug a "tour de force of modern molecular medicine" because it is potent and was designed specifically to block one pathway involved in the natural breakdown of bone cells.
The Food and Drug Administration on Tuesday released its review of denosumab, with staff citing concerns about increased rates of skin infections and some tumors. That report comes just ahead of a meeting Thursday when outside advisers will weigh the drug's safety and effectiveness and recommend whether to approve it.
Amgen shares rose $1.57, or 2.5 percent, to close at $62.81.
Denosumab, an injection just under the skin, would have to compete against eight major types of pills and injected medicines, including estrogen and generic and brand-name Fosamax pills, long the market leader.
Most of those must be given more often, with pills swallowed once a day, week or month, a nasal spray inhaled daily, and one injection under the skin given daily. But another injection given intravenously is only needed once a year, and estrogen, while out of fashion due to its link to breast cancer, is available in skin patches changed once or twice a week.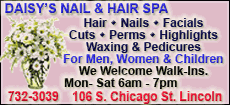 Those drugs' annual retail cost can range from $385 for generic Fosamax, to roughly $1,250 for most brand-name pills, to $11,100 for injected Forteo. Genetically engineered drugs, made by altering a cell's DNA or other genetic material, all cost more than $10,000 a year.
Global sales of osteoporosis treatments, including hundreds of vitamin brands, hit nearly $8.4 billion last year, according to data from IMS Health. About 10 million Americans have osteoporosis.
Analyst Steve Brozak of WBB Securities said denosumab will pass the $1 billion annual sales threshold for blockbusters, but it's unclear by how much.
"You're going to have blowback by insurers" over how much they will pay, he said, but Amgen might try to charge more than $10,000 per year.
Dr. Lenore Buckley, a professor at Virginia Commonwealth University, said all these drugs carry some risks. The studies found denosumab caused eczema in some patients, and a dozen of the women got a serious skin infection, cellulitis, that sometimes required hospitalization for intravenous antibiotics.
"Because this drug affects the immune system, the long-term effects on cancer risk or immune function is still unknown," she warned, saying she expects FDA will require Amgen to track risks over time if the drug is approved.
The effectiveness of denosumab and existing drugs appears to plateau after two or three years, she added.