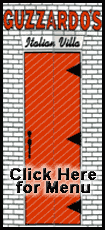 "How many generations of women have been told to avoid lifting heavy objects?" Dr. Eric Winer, breast cancer chief at the Dana-Farber Cancer Center in Boston, lamented after seeing the surprising results of the new study. "Women who were doing the lifting actually had fewer arm problems because they had better muscle tone."
The study was led by Kathryn Schmitz, an exercise scientist at the University of Pennsylvania, and funded by the federal government. Results are in Thursday's New England Journal of Medicine.
More than 2.4 million Americans are breast cancer survivors, and the study could mean a big difference in their quality of life. Cancer treatment-related arm swelling now appears to be one of many ailments made better by exercise -- not worse, Schmitz said.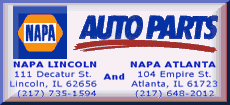 "Fifty years ago we told people who had a heart attack not to exercise anymore," and people with sore backs to heal with bed rest, Schmitz said. "It was well-meaning advice but it was polar opposite of the truth."
Women who have had radiation to the armpit, or lymph nodes removed to check for cancer, can suffer lymphedema -- a buildup of fluids that causes painful and unsightly swelling of the arms or hands.
To avoid it, doctors have advised women to avoid using the affected arm to lift toddlers, carry a heavy purse or scrub floors. Even activities like golf and tennis raised concern.
Women think, "Oh, my God, I need to baby the arm," Schmitz said.
Lifting weights -- which boosts mood, muscle mass, bone strength and weight control -- was thought to be a bad idea for women prone to lymphedema.
Schmitz challenged that notion with a small study several years ago, finding that weight training did not make lymphedema worse. Her new study is the first one large and long enough to give clear proof that this is so, and even suggests that weightlifting can help.
It involved 141 breast cancer survivors who had suffered lymphedema. Half were told not to change their exercise habits. The rest were given 90-minute weightlifting classes twice a week for 13 weeks at community gyms, mostly YMCAs.
They wore a custom-fitted compression garment on the affected arm and gradually worked up to more challenging weights and repetitions. For the next 39 weeks, they continued these exercises on their own.
The women's arms were measured monthly. After one year, fewer weightlifters had suffered lymphedema flare-ups -- 14 percent versus 29 percent of the others. Weightlifters reported fewer symptoms and greater strength. Rates of change in arm size due to swelling were similar in both groups.