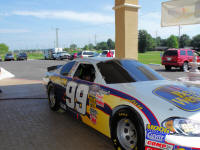 The Best Western-sponsored Nationwide Series No. 99 show car was a great attraction for the youngsters.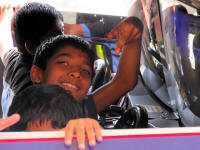 Two youngsters play the interactive game inside the car.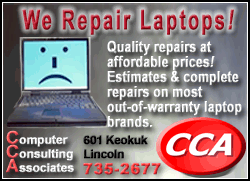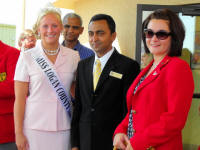 Emily Berglin, Miss Logan County, poses with Patel and Andi Hake of the chamber.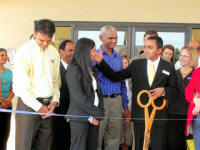 Patel introduces his wife, Bhumika, and other family members.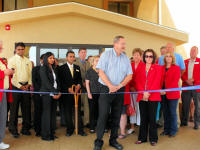 Larry Van Bibber announces that the Railsplitter Covered Wagon will be moved to the front lawn of the Best Western.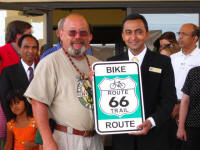 Phil Mahler unveils the new Route 66 Bike Trail markers with Paresh Patel. One will be placed in front of the Best Western.