To date, 1,572 people have been remembered or honored by 502 donors and $20,655 has been raised for various hospital projects, including health care scholarships, medical equipment and for the HOPE Mobile. To remember your loved ones, go to www.almh.org and follow the Light Up A Life link to make a secure online gift. Or, stop by ALMH to pick up a form. A suggested donation is $10.
Pictures by Mike Fak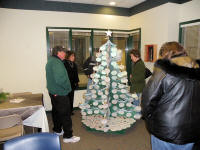 Names on ornaments adorned the walls...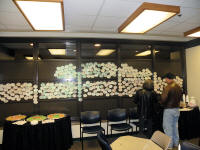 ...and the tree in the Lincoln Room at ALMH.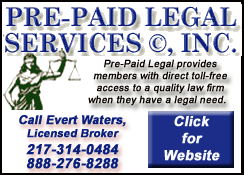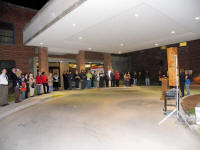 Community members gathered outside to light a candle and witness the lighting of the outside tree.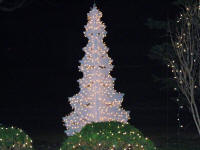 The tree outside the hospital is now lit for the holidays.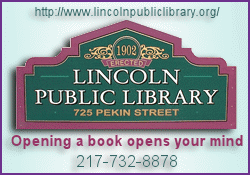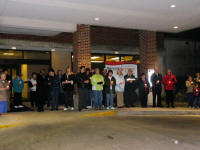 A prayer and Christmas song concluded the ceremony.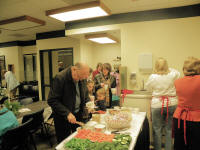 Chili and chicken noodle soup was available afterward.