Children's program on coal mining a century ago
Presidential library event Jan. 16 to commemorate 1909 Cherry Mine Disaster

Send a link to a friend
[December 03, 2009] SPRINGFIELD -- During a special program in January at the Abraham Lincoln Presidential Library, a 1909 mine superintendent will show children what coal mining was like 100 years ago. "One Man Mining," at 11 a.m. on Saturday, Jan. 16, is for children fourth grade and up.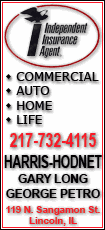 Reservations for this free event must be made by calling 217-558-8934.

Robert Fox, a historic mining expert and mining equipment collector, will portray a mining superintendent from 1909, the year of the disaster at the coal mine in Cherry, Ill., that claimed 259 lives. Fox will show and demonstrate original mining gear, including safety and rescue equipment, that would have been used 100 years ago. Fox loaned a number of his artifacts for the presidential library's current exhibit, "The Flames Caught Us": Cherry Mine 1909, which will run through March 31, 2010. Children may view this exhibit following the Jan. 16 program.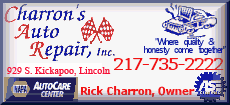 The "Cherry Mine Disaster" comic book by Steve Stout, a fascinating history that can be enjoyed by all ages, may also be purchased that day at the event and in the store at the Abraham Lincoln Presidential Museum.
"The Flames Caught Us" features items loaned specifically for the exhibit by descendants of those involved in the Cherry Mine Disaster. It also features materials from the collections of the Abraham Lincoln Presidential Library, including photographs, coroner's reports, oral histories, published books, newspaper articles, government reports, music and manuscripts.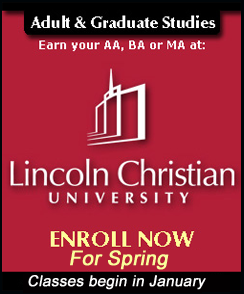 The St. Paul Coal Co. mine in Cherry, a mining town in Bureau County, had the latest equipment and operated smoothly until Nov. 13, 1909, when a torch caught a load of hay on fire about 300 feet below the surface. Of the 490 men and boys in the mine at the time, 259 died from the fire or the poisonous gases it produced. Heroic rescue efforts, including one in which 12 rescuers died, filled newspaper accounts of the disaster. The one incredible survival story involved the "eight-day" men, a group of 21 trapped miners who sealed themselves off from the fire and were rescued eight days later by a team that had been sent below to retrieve bodies.
As a result of the Cherry Mine Disaster, safety regulations were implemented throughout the mining industry, and a liability act, which became the basis of the Illinois Workmen's Compensation Act, was enacted.
For more information about the programs and collections of the Abraham Lincoln Presidential Library and Museum, visit www.presidentlincoln.org. The Abraham Lincoln Presidential Library is the state's chief historical and genealogical research facility and is open free of charge weekdays from 9 a.m. to 5 p.m. The adjacent Abraham Lincoln Presidential Museum is an immersive, state-of-the-art experience that gives visitors an emotional attachment to the Abraham Lincoln story. Paid admission is required to tour the museum, which is open daily from 9 a.m. to 5 p.m.
[Text from file received from the Illinois Historic Preservation Agency]