The problem is that Logan County does not issue these certificates.

Hasprey has been through three rounds of permits to build homes in the Legends Subdivision, located two miles north of Lincoln. This is the first time he or anyone else has needed the certificate.

Hasprey was joined by Coldwell Banker real estate agent Sonnie Alexander to discuss the issue. Alexander said that a certificate of occupancy is a new requirement of the Federal Home Authority loan program.

She said after the meeting that a couple of federal loan programs have recently added this requirement. She explained that while they are really wonderful for first- and second-time homebuyers, the government loan programs are getting more specific in some requirements such as this, which will actually help buyers and the market, she said.

Will D'Andrea, Logan County zoning officer, explained that at present when someone wants to build in the county, they get a certificate of zoning compliance. Zoning-related issues are looked at, such whether it is in a floodplain, setbacks from other structures and infrastructure, septic system requirements, and appropriate land use in the zone. Then a permit to build is issued.

D'Andrea said that the county is not set up to issue a certificate of occupancy, which comes at the completion of a building project. To do that, there needs to be an inspector or several specialists who check the home against building standards "codes." This is normally a process of many steps that take place as a structure is being built.

There are two problems:
The county has no building codes.

Logan County doesn't have a building inspector.
Alexander and Hasprey are concerned that the sale of the home could fall through.
Hasprey said that he has a certified building inspector who is insured and bonded and is willing to do an inspection and issue a certificate of occupancy.
The committee took the timeliness of the matter into consideration. They asked that Hasprey check with the FHA to determine the level of inspection. The committee moved to allow a bonded inspector to provide an inspection with standard of reference to the national code of the Building Officials and Code Administrators. And, pending approval of the state's attorney, board chairman Terry Carlton would sign the occupancy permit.
Both Alexander and D'Andrea observed that many or most government jurisdictions do issue a certificate of occupancy.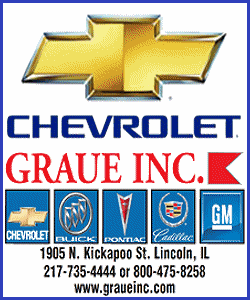 D'Andrea would like to see the county get a building code. He explained that checking structural work -- such as foundation, frame, electrical, plumbing -- and regulation of septic setbacks and wells used for drinking water benefit public safety.
He said that he would help steer the committee when they meet next month. There are building codes already written and available, and the city of Lincoln adopted the BOCA code, which the county can readily adopt.
The committee would also need to decide who will carry out inspections and how, fee structures, and how to underwrite the costs. The options include fully funded out of the county's general fund, a percentage of costs or by specific fee recovery, D'Andrea said.
[By JAN YOUNGQUIST]
___
Zoning office information from http://www.co.logan.il.us/zoning/:
(Copy)
The Logan County Zoning Office administers the Logan County Zoning Ordinance. The zoning ordinance applies to the unincorporated areas of the county, as well as villages that do not have a zoning ordinance. The zoning ordinance generally provides regulations that govern the use of property and includes such things as zoning districts, minimum lot sizes, setbacks, flood plain regulations, sign regulations, and variance criteria.
The zoning office is also responsible for the review and issuance of building permits and the processing of applications for variances, conditional uses, special use permits, and rezoning requests.
Requests for zoning determinations, minimum lot size required for subdividing property, and general questions as to what is allowed on a property are common inquiries received in this office.