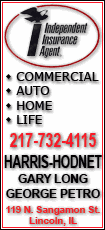 Illinois State Scholars rank in the top 10 percent of high school seniors. Selection is based on SAT, ACT or Prairie State Achievement Exam scores, and class rank at the end of the junior year.

"Excellent high school grades are tremendously important for laying the groundwork for future college success," said ISAC Executive Director Andrew Davis. "Illinois State Scholars are the best and the brightest in our state's high schools, and we salute them, their families and their teachers on this achievement."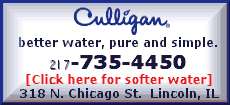 While the prestigious recognition does not include a monetary award, recipients are encouraged to cite the award on applications for college admission and scholarships, in addition to completing the Free Application for Federal Student Aid after Jan. 1 to determine eligibility for federal and state aid, including Illinois' $400 million need-based Monetary Award Program.
"Now is the time," Davis said. "Make sure to include this prestigious honor on your applications, and be sure to submit test scores, letters of recommendation and other application materials on time. And because a major component of college success is finding the right fit, seek out further information to determine if a campus is right for you at KnowHow2GoIllinois.org. There you'll find resources to help you plan for your future and find money to pay for college."
Originally formed as the Illinois State Scholarship Commission in 1957, the Illinois Student Assistance Commission provides students of all ages and backgrounds with the resources and support to obtain financial aid for higher education. A state agency, ISAC has paved the path to postsecondary education with innovative programs for over 50 years. More than a half-million Illinois State Scholars have been recognized by ISAC since the program's inception.
The commission provides educational funding with student loans, as a loan guarantor and via numerous public programs such as the Monetary Award Program, the Illinois Veteran Grant and the College Illinois! 529 prepaid tuition program. Last year alone, ISAC continued its mission to make college accessible and affordable for Illinois students by issuing 186,000 grants and scholarships totaling nearly $431 million. Students and families have free access to a wealth of financial aid and college planning information at ISAC's family of Web sites available at www.knowhow2goillinois.org.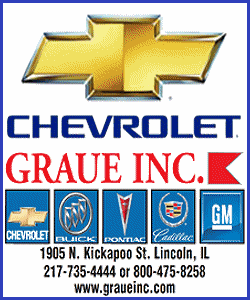 Recipients from Logan County:
Lincoln Community High School
Armbruster, Michael

Brackney, Benjamin

Brawdy, Michelle

Camp, Jase

Catey, Austin

Cecil, Katelyn

Chi, Chia

Finnigan, Fiona

Gillen, Peter

Hunter, Maggie

Obaisi, Obada

Olson, Abby

Opperman, Kathryn

Owen, Jefferson

Ritchhart, Casey

Sheley, Hannah

Sheley, Raeann

Splain, Ellen

Wunderlin, Caitlin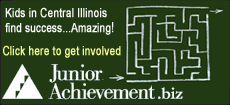 Mount Pulaski High School
Maxheimer, Erich

Olson, Ellen

Southerlan, Ashley

Wyss, Kyley
[Text from the Illinois Office of Communication and Information]