Illinois H1N1 Flu Hotline answering medical questions
866-848-2094
866-241-2138 for Spanish

Send a link to a friend
[December 04, 2009] SPRINGFIELD -- In addition to answering general questions about influenza, vaccine and treatment, Illinois Department of Public Health Director Dr. Damon T. Arnold announced Thursday that trained medical professionals are now available to answer medical questions about H1N1 influenza that come in to the Illinois Flu Hotline. The Illinois Department of Public Health is partnering with the Illinois Poison Center to staff the phone line with health care professionals.
"As H1N1 influenza continues to circulate in Illinois, we know people have many questions, especially when it comes to seeking medical treatment," Arnold said. "Through our partnership with the Illinois Poison Center, trained medical staff can help callers determine when to see a doctor, if emergency treatment is needed, how to care for sick family members and when itís advisable to return to work or school. The more information people have about H1N1 influenza, the better able we are to reduce illness."

Having professional medical staff members answer H1N1 influenza questions will help reduce the number of calls to local health departments, hospitals and health providers and allow doctors and nurses more time to vaccinate individuals and take care of patients.

"Poison centers are open 24/7, staffed with medical experts such as doctors, nurses and pharmacists who are ready to serve the health care needs of individuals seeking assistance," said Dr. Michael Wahl, medical director of the Illinois Poison Center. "Itís a natural fit for the IPC and our existing infrastructure to be part of the first response to answer calls from concerned Illinoisans seeking information during the H1N1 flu outbreak."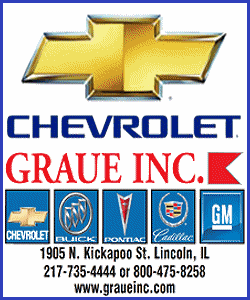 The number for the Illinois Flu Hotline is 866-848-2094 for English and 866-241-2138 for Spanish. Additional H1N1 influenza information can also be found at www.ready.illinois.gov and www.flu.gov.
[Text from Illinois Department of Public Health file received from the Illinois Office of Communication and Information]