Lincoln College hosts Lee Dowling exhibit at Layman Gallery through Jan. 8

Send a link to a friend
[December 04, 2009] Lincoln College is hosting an exhibit by acclaimed Lincoln-based artist Lee Dowling. The Dec. 4-Jan. 8 exhibit at the Layman Gallery includes lush, tropical landscapes, as well as images of flora and fauna, a recurring theme in her work. The exhibit is called "Paintings by Lee Dowling" and includes works in a variety of media, including oil, acrylic and watercolors on canvas. It is free and open to the public.
The exhibit will kick off with a public reception and artist's talk tonight (Friday) from 7 to 9 at the gallery in the McKinstry Library on the college campus. The address is 300 Keokuk St. in Lincoln. For more information, contact library staff at 217-732-3155, ext. 292.

Dowling is well-known for using many media in her work. When asked to describe her continually evolving creative process, she responded: "I love to experiment. I am always working -- always looking -- for new ways to interpret my subject matter."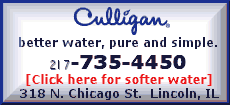 Dowling was an associate professor of art at Lincoln College from 1954 until 1981. Since "retirement" she has remained quite busy. Her art has been exhibited at the Lakeview Museum in Peoria. She has also received several high-profile commissions, including 64 paintings of birds, boats and flowers for the famed Edgewater Beach Hotel in Naples, Fla., and another 11 paintings for the Gulf Coast Hospital in Fort Myers, Fla.
She was recently awarded an honorary doctorate from MacMurray College, where she also earned a bachelor's degree.
"Lee's passion for natural habitats and her ability to translate that mystery and beauty is unmatched," said Adam May, an adjunct professor of art and a co-curator for this exhibit. "Her skill with watercolor, oil and acrylic mediums is undeniable. We are honored to exhibit her work here, so a new generation of LC students, as well as the surrounding community, can experience them up close and personal."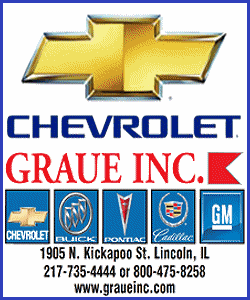 More information on Layman Gallery:
Layman Gallery hosts four or five exhibits annually. Located within the McKinstry Library, it is free, open to the public and totally wheelchair-accessible. The gallery will be closed Dec. 13-Jan. 3 for Christmas break. Regular hours of operation are Monday-Thursday, 8:30 a.m.-9 p.m.; Friday, 8:30 a.m.-5 p.m.; Saturday, 1-5 p.m.; and Sunday, 3:30-9 p.m.
More information about the artist:
Ms. Dowling has received critical acclaim for her work, which has been featured in Artists of Florida and Manhattan Arts magazines. Her work has been exhibited at a number of juried shows and more than 10 solo exhibitions. She is listed in the Who's Who in American Women guide and has been involved with the biannual arts exhibit at the Smithsonian Institute in Washington, D.C. She is represented by Galleria One in Naples, Fla.
[Text from file received from Lincoln College]