IEMA, OSFM holiday gift ideas to keep loved ones safe
Weather radios, emergency kits, smoke alarms and carbon monoxide detectors are gifts that can save lives

Send a link to a friend
[December 08, 2009] SPRINGFIELD -- With the holiday shopping season in full swing, the Illinois Emergency Management Agency and the Office of the Illinois State Fire Marshal offer a list of unique gift ideas designed to keep friends and family safe at home or in a vehicle.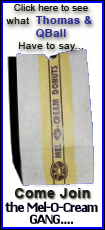 "Basic preparedness presents, like a flashlight, weather radio or a first-aid kit, can be a real lifesaver when disaster strikes," said IEMA Director Andrew Velasquez III. "While we never know when the next emergency will happen, you can give your loved ones the peace of mind in knowing they're better prepared for the unexpected."

Velasquez said holiday preparedness gift ideas include:
NOAA Weather Alert radios with extra batteries.

Items for a disaster kit for the home, office or dormitory, such as a first-aid kit, bottled water, nonperishable food, blankets, flashlight and batteries.

Items for a safety kit for the automobile, such as jumper cables, flashlight, blankets, sand and a small shovel.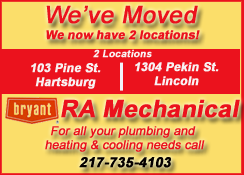 "The best holiday gift is one with the potential to save lives," said Illinois State Fire Marshal Dave DeFraties. "Smoke alarms, carbon monoxide detectors and fire extinguishers are great gifts, but for those whose homes are already equipped for safety, you may consider first-aid or CPR classes."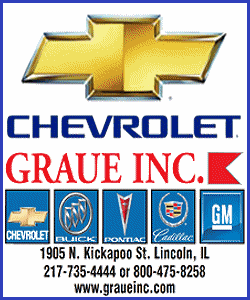 DeFraties added that the gifts will also help friends and loved ones comply with Illinois law, which requires that working smoke alarms be placed within 15 feet of every sleeping area and be maintained in working order. Since Jan. 1, 2007, state law also requires all buildings that use fossil fuel and have sleeping rooms or have an attached garage to have an approved, operating carbon monoxide detector installed within 15 feet of any sleeping area. Homes that have all electric appliances and do not have a fireplace or an attached garage are exempt from the requirements.
Other fire safety and prevention gift ideas include ABC-rated fire extinguishers, foldable ladders for second-story emergency escapes and flameless scented candles.
Most preparedness and gift items can be found in hardware and department stores. For additional information on emergency preparedness, visit www.ready.illinois.gov. For more information about fire safety, visit www.state.il.us/osfm.
[Text from file received from the Illinois Office of Communication and Information]