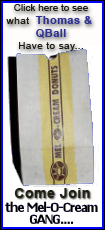 Not to worry. Illinois parents and grandparents can sign a College Illinois 529 Prepaid Tuition Program contract today for much less, negating the effect of tuition inflation on their pocketbooks. Unlike a college savings plan, the 529 prepaid plan is a tax-advantaged way to protect families from tuition inflation by allowing purchasers to lock in a price now to cover future tuition and fees and apply benefits at colleges nationwide.

"By locking in prices for tuition and fees today, parents are able to better plan for a fixed cost to attend college," said Andrew Davis, executive director of the Illinois Student Assistance Commission. "And with the multiple pricing options and a variety of payment plans, it's easy to find a plan that fits the needs of your family."

New Year's resolution:

Now is the best time to purchase a contract because pricing discounts make buying early more affordable. New pricing with monthly discounts allows purchasers who buy earlier to lock in the lowest prices on future college tuition and apply benefits almost anywhere in the United States and abroad. Prices adjust on the first day of each new month, every month, so it pays to purchase sooner rather than later.

"If you want to make sure a college career is in your child's future, you should seriously consider making a New Year's resolution to embark on a plan to pay for college," Davis said. "The hardest part of paying for college is actually starting. The earlier you begin, the better off you are."

Experts agree that prepaid tuition is a smart investment when parents start early and save over time. Eric McKissack, chief executive officer of Channing Capital Management in Chicago, said: "The key to investing in education is to start early and use tax-advantaged vehicles like 529 plans that are tax-deductible and grow tax-free. Parents who invest over longer periods of time improve their risk tolerance and are more likely to reach their investment goals."
A College Illinois 529 contract between the purchaser and the state of Illinois ensures tuition and fee benefits for college, regardless of fluctuations in the market. When a beneficiary is ready to go to college, he or she can choose to attend almost anywhere because benefits can be used at Illinois public universities and community colleges or applied at public and private institutions nationwide.
Prepaid tuition benefits keep pace with the increases in tuition and fees equal to those found at in-state, public institutions. Parents and grandparents can purchase as little as one semester at a community college and up to nine semesters at a public university. Various payment options are available, including monthly and annual installments.
Now is the time for parents and grandparents to purchase this secure option for their child's educational future at the lowest prices. Visit www.529prepaidtuition.org or call 877-877-3724 toll-free for program information, monthly pricing discounts and enrollment guidelines.
Administered by the Illinois Student Assistance Commission, the College Illinois 529 Prepaid Tuition Program is a secure college funding option because benefits do not fluctuate with the stock market. Since the program's inception in 1998, more than 66,000 prepaid tuition contracts with a value of more than $1.6 billion have been purchased. ISAC's commissioners are responsible for the overall management of the program and its investments, including hiring a qualified slate of investment managers and other professionals.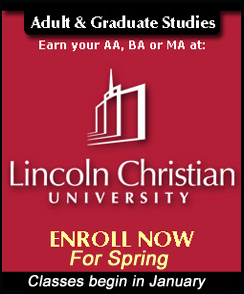 More about the College Illinois 529 Prepaid Tuition Program pricing and plans
A tiered pricing system called SmartChoice, introduced in 2008, makes 529 plans even more affordable than ever before. SmartChoice pricing provides three distinct price and benefit levels -- community college, university and university-plus -- with different payment options. The plans are completely flexible and let the purchaser choose a pricing option that best matches their financial needs and realities. Combination plans including four semesters at a community college and four semesters at a university level are also available. Various payment options include monthly and annual installments and multiple down payment levels. In addition, program beneficiaries can choose to attend college anywhere because benefits can be used outside the state at public and private institutions nationwide.
Upon purchasing a contract, Illinois taxpayers can annually deduct up to $10,000 per individual or $20,000 for married couples filing jointly, and all plan earnings are exempt from state and federal taxes. Neither ISAC nor the College Illinois plan can provide legal or tax advice. Please consult a professional tax adviser concerning federal and state tax implications before purchasing a contract.
To enroll in the College Illinois 529 Prepaid Tuition Program, visit www.529prepaidtuition.org or call 877-877-3724 for program information, materials and enrollment guidelines.
About the Illinois Student Assistance Commission
The Illinois Student Assistance Commission provides students of all ages and backgrounds with the resources and support to obtain financial aid for higher education. A state agency, ISAC has paved the path to postsecondary education with innovative programs for more than 50 years. Last year alone, ISAC continued its mission to make college accessible and affordable for Illinois students by issuing over 186,000 grants and scholarships totaling nearly $431 million.
The commission provides educational funding with student loans, as a loan guarantor and via numerous public programs, such as the Monetary Award Program, the Illinois Veteran Grant and the College Illinois 529 Prepaid Tuition Program. Students and families have free access to a wealth of financial aid and college planning information at ISAC's family of Web sites available at www.knowhow2goillinois.org and www.529prepaidtuition.org.
[Text from Illinois Student Assistance Commission file received from the Illinois Office of Communication and Information]