Our calendar of events was packed with too many to list them all, but some of the highlights included some annual events that grow year to year.

Postville Courthouse's birthday celebration for Abraham Lincoln has always been the unofficial kickoff to the Logan County events, and this year they did not disappoint. The bicentennial celebration was a grand party with great attendance.

Other events that were just as fabulous included another great year for the Lincoln Art & Balloon Festival. This year they added a craft and flea market along with their always spectacular art fair. The weather wasn't always cooperating, but the crowds didn't seem to mind. It was a full weekend with great food, great balloons and wonderful attractions. That weekend came to a close with the 1800s Craft Fair at Postville Courthouse. This was, once again, one of their annual events, with an attendance of close to 3,000 during the event. Everyone was able to hear some great period music, plus view some period crafters.

The Harvest of Talents, sponsored by the Lincoln Christian Church, was able to have a booming year with proceeds of over $80,000 brought in to pass on to their wonderful cause.

The Logan County Fairgrounds was a busy place all summer long. On the weekends it was turned into Lincoln Speedway, bustling with dirt-track race cars from miles away. Two main events for Logan County, the county fair and the Abraham Lincoln National Railsplitting Festival, also were held there with great attendance and some great additions. This year the Logan County Fair presented a big hit for the community, and that was the return of a big grandstand music show. Country star Keith Anderson graced the stage to a wonderful crowd. The Railsplitting Festival once again was forced to deal with unfortunate weather, but the crowds took it all in stride and the split went off without a hitch.

On the Route 66 side of things, it was once again a record-setting year for Logan County. The third annual Route 66 Garage Sale had wonderful weather and wonderful crowds. From locals to many out-of-state travelers and even including more than 160 Harley-Davidson riders, everyone came out to enjoy Route 66 and the bargains that could be found.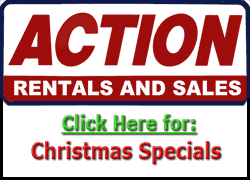 On a personal Route 66 note, The Mill on 66, a local icon for Lincoln and the local Route 66 Heritage Foundation of Logan County, was inducted into the Route 66 Illinois Hall of Fame and celebrated turning 80. Celebrations were in full force for both events. Foundation members were able to attend the Hall of Fame dinner and graciously accept the award on behalf of Lincoln and its Route 66 heritage, and then turn around and show off the wonderful accomplishment at a grand 80th anniversary celebration.
The Mill on 66 wound down their year with their annual car show in October with an added surprise of the Springfield Corvair Club attending for their annual meeting.
The Route 66 Heritage Foundation of Logan County also was able to add one more annual event to the tourism calendar with the brand-new Home Based Business Expo.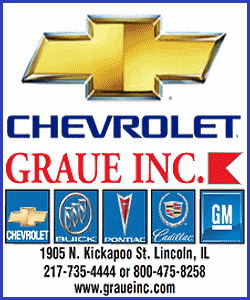 The surrounding communities were just as active throughout the county. Dedications were held for Looking for Lincoln wayside signs in Atlanta, Elkhart, Mount Pulaski and Middletown. Many of the small communities also proudly put on great fall festivals, as they do every year. Along with their events, they also were hard at work keeping their attractions and tourist stops open and enticing for the tourists traveling through.
The tourism bureau was excited to get to venture farther out into the county as they enjoyed the largest attendance ever for their annual Fall Farm Day tour, which made its way through the northern part of Logan County, including Emden, Atlanta and Beason.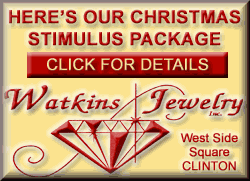 2009 is coming to a close and once again had a full calendar of holiday events enjoyed by many.
On the whole, tourism in Lincoln and Logan County has been busy all year long and will continue to grow from year to year. New attractions open up, new events are being planned, and new ideas are always in the making.
The tourism bureau will have one more big dedication as the "World's Largest Covered Wagon," the Railsplitter Wagon, which was originally purchased for the bureau by Larry Van Bibber, has been moved to its new home in front of the Best Western Lincoln Inn. It will soon also have one of the brand-new Route 66 wayside signs alongside it telling its history.
As 2009 comes to a close, the bureau is proud to announce that the state of Illinois has provided tourism numbers for the fiscal year, and for the third year in a row, Logan County is up by nearly 4.6 percent. That is nearly three times the statewide average.
The bureau looks forward to 2010 and an equally busy, productive year. We have been awarded a grant to help with our newest 2010-2011 Visitors Guide, which will come out in the spring of 2010.
It is always with a big sigh of relief that we see the calendar of events close so successfully, and a bigger smile as we see the upcoming calendar filling up with such exciting events.
[By GEOFF LADD, executive director, Abraham Lincoln Tourism Bureau of Logan County]