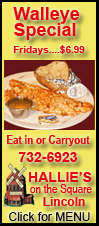 Nothing ultramodern or opulent about this building would lead a passer-by to think it is of any great importance to our community. After all, it is just a plain building.

What does make this simple structure important is who calls it their meeting place, their home away from home, and in that regard it takes on a meaning as important as any building in Logan County.

The building in mention is the Veterans of Foreign Wars Cronin Brothers Post 1756 building at 915 Fifth St., and their membership of veterans is in a financial bind that requires they look to the community for help.

Built in the late 1940s, the building has been the home to not only the VFW members and the women's auxiliary, but to countless groups, clubs and organizations to use for their meetings and fundraisers, often at no charge from the veterans. To a degree this generosity, this giving to others, slowed potential revenues to the post, but like their unselfish service to our country, this is what veterans do: They give their full measure and more to help others. Now they need ours.

Four years ago the post borrowed $190,000 to purchase the adjacent land, which had blighted homes on the property just east of the post.

The money was used to tear down the structures and make a parking lot. Other portions of the loan were used to make the post handicapped-accessible and to upgrade the kitchen, install a new furnace and put on a new roof. All so the community would have a first-rate building to call their own and to use for countless community activities.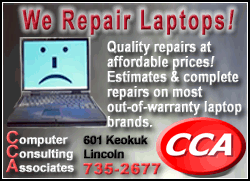 The mortgage gave the vets a $1,600 monthly payment, but even with their generosity in lending out their building, they were able to get by. And then the economy went down.
A sagging economy has hurt the post as it has many businesses and families. Reduced clientele, hall rental and activity have caused the vets to have exhausted their reserves and caused them to struggle to meet their mortgage obligations as well as other bills.
Vince Long, post quartermaster, said that the vets have been fortunate to have State Bank as their lender, saying the bank has bent over backward to try to help. But the reality is that the mortgage is in arrears, and with no help in sight for a quick turnaround, losing the post has become a reality the veterans have to face.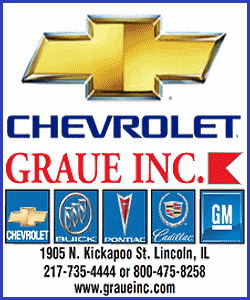 State Bank President Steve Aughenbaugh says he realizes the post is struggling, and the bank will continue to work with them as much as they can. The bank will open a checking account to allow donations, and Aughenbaugh said he will offer the post savings bonds that they can auction off as well.
The 215 members and the 121 women's auxiliary members as well as State Bank are doing all they can to keep the post open, but the fact every organization must meet their financial obligations cannot be ignored indefinitely.
In order to get back on firm financial ground, the post's members are engaging in what they hope will be a major fundraiser.
Beginning this weekend, a series of fundraisers will be held, with the proceeds going to save the building for the vets.
On Jan. 30, there will be a huge, all-day affair at the post, starting with a breakfast put on by ABATE and the Marine Corps League. There will be food all day, coupled with live music.
There will be bingo and a silent auction as well as a live auction later in the afternoon.
There is more, as the vets will sell raffle tickets for a plasma television, and they will be about the community selling 50/50 tickets for the entire month of January.
A bank account will be set up at State Bank of Lincoln, and anyone wishing to donate money can send money to the VFW Building Fund, care of the bank, at 508 Broadway in Lincoln.
Anyone wishing to donate items for auction, sell tickets or help in some other capacity can contact Trish at the post after 2 p.m. weekdays. The number is 735-1756.
More information will be coming on this community drive to save the VFW Post 1756, and LDN will keep readers informed.
[By MIKE FAK]
See related article in Perspectives:
It's time we pay back our vets: community call to save VFW'